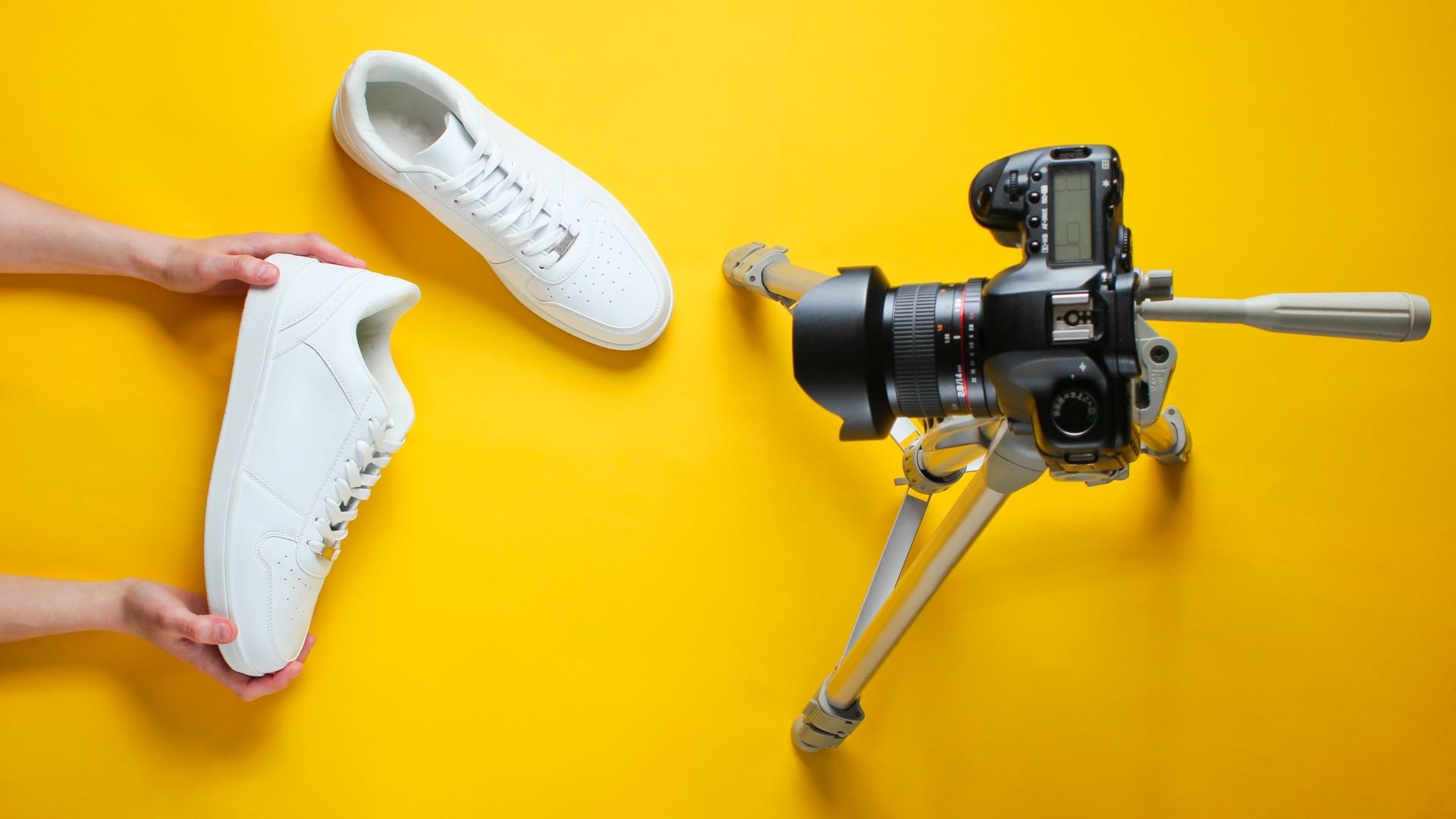 There are many ways to reach customers online, but most marketers agree that video marketing is one of the most effective ways to improve your sales process.
Every audience is unique, but it's easy to understand why video is so captivating. With just one click, your target audience is engaged with your brand message.
Video has the power to tell countless stories through a visual format. There are a few types of videos, however, that can share information about your brand and improve your sales process: testimonials, case studies, video advertisements, explainers, social media and webinar video content.
Get satisfied customers through video marketing
What's one way to convert a viewer into a customer? Through testimonials from other customers, of course. This tried-and-true marketing method has proved to be a highly effective strategy when it comes to winning over customers. Even better, it makes a big difference to give viewers the chance to actually see and hear an individual who's had a positive experience with your brand.
Producing video content that includes testimonials of satisfied customers can improve your sales process immensely. When the customers interviewed are real and authentic, it adds credibility to your brand. There's nothing much more powerful than hearing another customer's experience with your product or service. Unfiltered, genuine comments build trust and help new customers consider the benefits of making a purchase. Let the voice of your past customers be heard through video content.
Showcase your work through video
It's common practice to list case studies online as a way to show potential customers the work your business has successfully accomplished in the past. Case studies identify a problem, show the actions your business took, and explain how the problem was solved.
Oftentimes, when case studies are written on a company website, they can get lengthy and lose the reader's attention. Video gives your business the opportunity to share case studies with customers in a form that's easy to consume. In one click, your customer is engaged with video content that tells new customers how your business created solutions for others in the past.
Case study videos allow your company to build a narrative and continue to share the story of your brand identity. Done well, videos that convey your business' case studies can greatly improve your sales process. As an example, take a peek at our own case study page to see how we use video content to showcase our past work.
Greet potential customers through video advertisements
Using video advertisements can make sense depending on your business goals. For brand awareness, video ads can be a way to familiarize your customers with your brand. Usually shown in the seconds before a Youtube video or as clips on other social media, video ads can also be a strategic way to reach warm leads that are ready to click over to your company's website.
Video ads are proven to be an effective strategy because the ads are easy to absorb within a few short seconds. It's also very easy to catch your customer's attention, since they are already about to watch a video. With these kinds of ads, it's important to remember to create them in a way that still makes sense even with the audio turned off, much like social media video content. Take a peek at a few of the most catchy video ads on Youtube and why they resonated with audiences so well.
Start off on the right foot with video explainers
The experience of watching a concept explained through video can be much easier than reading a long paragraph about it. An explainer video can help your prospective and current customers understand a complex aspect of your product or service in a way that breaks it down visually.
Launching an app? Show your customers how your app works, and why they need it.
Offering new services? Explain why your service creates solutions for your customer's problems.
Selling a product? Show how your product can be integrated into your customer's everyday life.
Explainer videos allow your business to get creative while also providing your customers with an easy way to understand information about your product or service. Of course, producing video content that feels authentic while still explaining a concept is vital to an effective marketing strategy.
Reach customers on social media and webinars
Video content on social media consistently outperforms other forms of content. Similar to video advertising, video content should be created with audio—or lack thereof—in mind, since many social media users turn off sound while scrolling.
The good news? Video tends to attract a greater number of impressions whether it's used for social advertising or as part of your brand's organic content.
As always, content that performs best has a compelling message and a high-production value. Eye-catching video tends to be "thumb-stopping," or in simpler terms, the content is so interesting to the user that it stops him or her from continuing to scroll down.
Likewise, video webinars can also be an effective way to captivate customers, and they can also be shared and promoted through social. If you allow your webinar to be replayed multiple times, it can also be a strategic method for building an email list by requiring viewers to register before watching.
Working with a video production team to help you create video can relieve a major workload from your company's own demands. Contact us to learn how we can help your business grow.