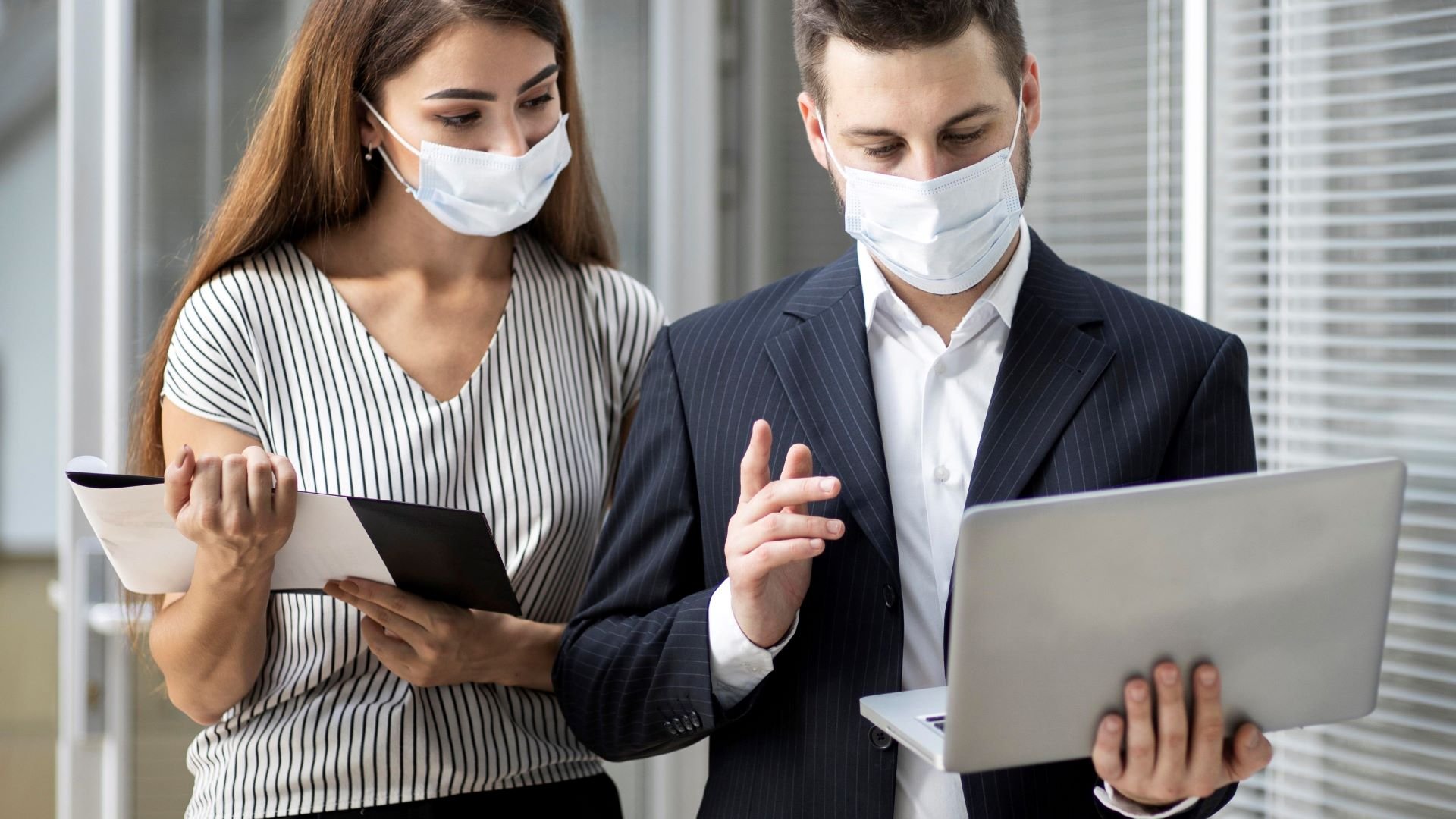 I was the MarComm exec who treated video as an afterthought to an edgy marketing idea. I saw it as a "better way to communicate" when I "absolutely needed it."
What I didn't know is that my relationship with video was one-sided. I wasn't seeing it as the operations tool that it is, and that kept our business from realizing the ROI potential behind this powerful tactic. I'd use it sparingly and didn't really measure results.
I had a 'set-it-and-forget-it' mentality. Looking back now, I admit it was a little short-sighted.
When I noticed that how you do business online determines your ability to survive, things changed. That's when I sought video as an operations investment, joining 89% of video marketers that get positive returns on their investments.
I believe the COVID-19 pandemic is waking up a lot of business owners to this epiphany.
This approach unlocks a whole new way of doing business. That's because video is completely capable—if done strategically and methodologically—to drive business forward online, creating sustainability and value to every area of your operation.
The key is to create assets for your business—not a demeaning marketing expense.
Again, just like e-Commerce and mobile apps are helping retailers and restaurants survive COVID-19, a good video-centric strategy can keep you selling, growing, and competing better than companies without video at its core.
It's a competitive tool that turns your digital transformation strategy into a contingency plan with online orders showing significant spikes in the U.S. and Europe during the pandemic.
Should video actually become part of your survival plan?
Absolutely. Your business can be WAY MORE sustainable when you:
Create video systems that lower costs and create efficiencies.
Grow with video-based employee training programs.
Deploy a video-centered sales process.
Service your customers with reliable how-to videos.
This is the fundamental difference between using video and being video-centric.
It isn't just about marketing automation, catchy drip emails, or friendly chatbots. Running a successful digital business should still connect on a human level at a scalable pace. It's about storytelling, while turning clicks and website visits into plays and views—right before they buy.
If you run a call center, you hear it all the time. People call for the same reasons over and over again. Some are actually on the verge of buying from you the moment they pick up the phone to call. Yet they're still confused and have the same questions?
Clearly your website could be doing more for these customers.
Even though a self-help section on your website helps to lower call demands, people prefer watching a video over skimming through lines of text. It's proven. In 2020, more than 50% of consumers prefer video content over other forms of content.
So why put your customer through the frustration of long-winded articles that leave them hanging, anyway?
To be video-centric is to be customer-centric. It's knowing how to pair your brand voice so customers see eye-to-eye with you.
If done correctly, it eases the pain of having to search for something. Clears the way for enlightenment. Drives the discussion when people need guidance. And explains why you're better with color, creating brand preference.
On the sales side, things are no different.
If your sales process is clear and your buyer personas are well-defined, video does the selling for you, educating prospects better than any sales rep could even in the wee hours of the night.
From an operational perspective, you've earned leverage while saving your sales reps valuable time. Driving leads to great looking videos for the purpose of qualifying or even disqualifying a prospect is at the heart of video marketing. That's what marketers should be doing now.
These approaches are not new, but the mindset is.
Fortunately, it appears business owners are starting to think differently in a social distancing era. I'm seeing a mindshift from using video to being video-centric.
Despite the pandemic, business owners are turning to video to sustain an economic downturn in order to drive the conversation and revamp how the business runs. And if you're really innovative, you can create dynamic learning systems, improve your customer onboarding efforts, enhance how you keep prospects engaged, and compete with your brand personality.
So what does it take to be video-centric?
Being video-centric requires concentrated creative thinking time. A stumbling block occurs when the company's most innovative thinkers are stuck fulfilling today's tasks because they can't stop and think about how video could propel their business forward.
To be video-centric is to be innovative. But due to time constraints and scope, only a few realize its true ROI potential.
You see, marketers aren't tasked with helping the company operate smoother. And customer service isn't tasked with reducing overhead. The fact of the matter is business priorities don't include being videocentricity.
Asking leaders to take time to unlearn, relearn, and re-create something that—in their mind—isn't broken, isn't going to work either. It starts with having the right mindset and thought-provoking partnerships that show you how it's done. This is how companies post COVID-19 will be able to scale. We see it already. Many business leaders—across multiple departments and functions—have turned to video because it scales, adds personality to any message, and is far more efficient, engaging, and memorable than text-based alternatives.
In essence, videocentricity is a step in a healthier direction for your business. Are you onboard?