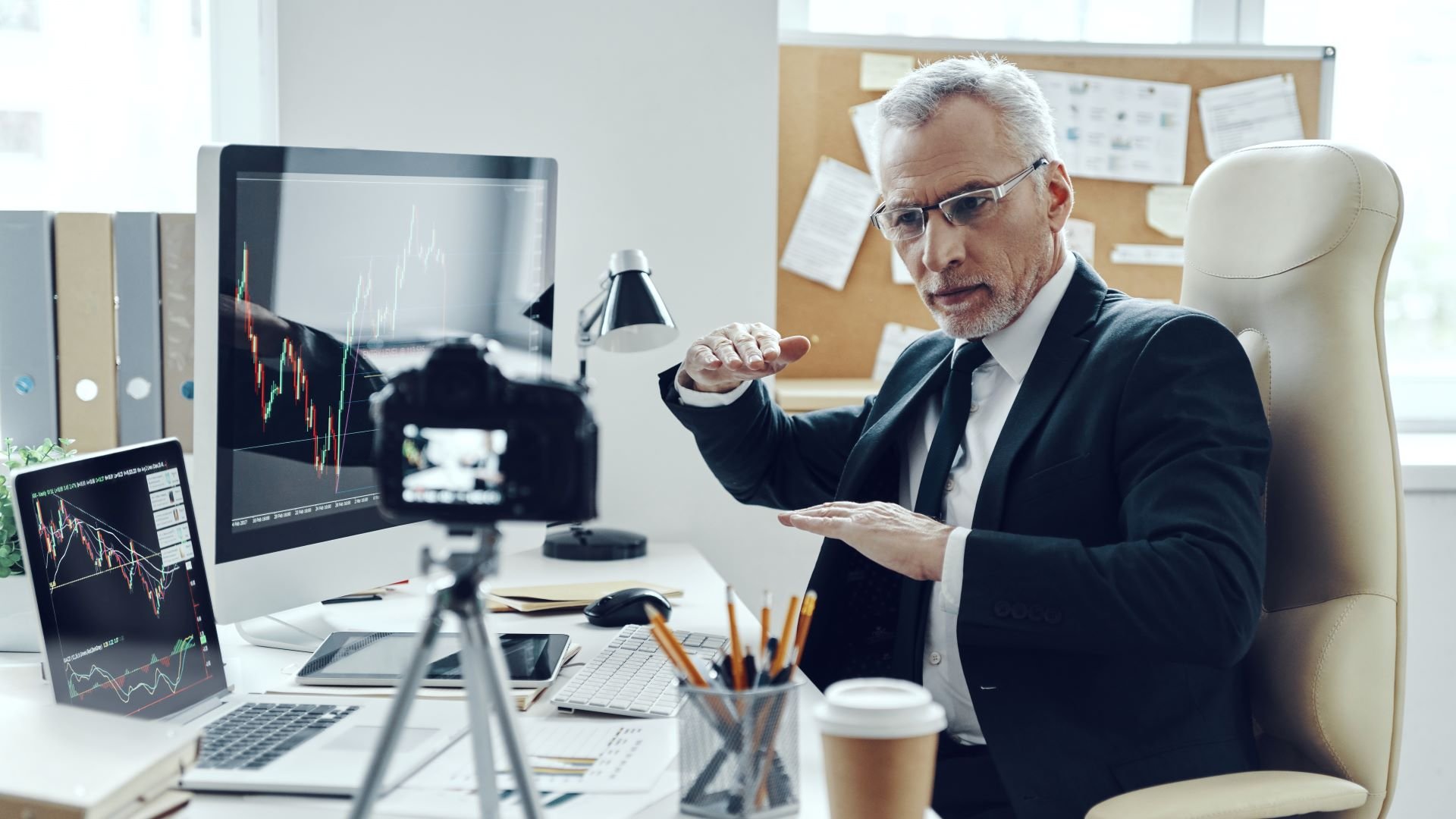 Your customers love video. By now, business owners like you have likely heard that video marketing is one of the best ways to engage customers. In fact, a recent study conducted by HubSpot shows that video outperforms other types of content when it comes to capturing attention.
It's easy and enjoyable to watch video content. Press play an
d you've instantly hooked your customers into everything they need to know about your company. Video is a great way to tell your brand story and create meaningful, lasting connections with them. So if you haven't started producing videos to highlight your brand, what are you waiting for?
If you're thinking about producing corporate videos, consider the following 5 elements to ensure your video content is wildly successful.
Professional quality counts
If you want to capture your audience, it's essential that the video quality is up to par. Remember that the first five seconds can make or break whether a viewer continues to watch.
To create impressive content, you might want to work with a professional video production company.
A professional video production company will not only have all the equipment needed to produce high-quality videos, but also the professional team to help you develop an engaging script, coordinate all logistic details, and supervise all the process ensuring quality standards.
You may have to hire actors, rent out space and set up a schedule, and having a production company by your side will make sure everything goes smoothly and according to plan.
When it comes to videos don't negotiate quality. Keep in mind that corporate videos that appear unprofessional can be a major wrong turn for your potential and current customers.
Visuals should tell the story
A general rule of thumb: Show, don't tell. This familiar phrase can be applied to many art forms, but especially if you want to create viral video content.
Video is an opportunity for your company to showcase your products or services.
Show customers how to use your product or what your company is like. Give step-by-step explanations if needed, and be sure to show more than one person using your product. Place your product benefits in the spotlight, both literally and figuratively.
Your corporate video is also an opportunity for your customers to learn about your brand. Take customers behind your office doors, show them the "realness" of your company and introduce them to your employees. Let them know your company and connect with your brand mission.
Create video that provides constructive visuals and transform a viewer into a customer.
Use video marketing to make emotional connections
Why do most of us decide to make a purchase? There's usually an emotional connection to the product or service. Use a corporate video to cultivate that emotional connection with your brand.
Take the opportunity to show how your product or service has positively impacted someone's life. On camera, personal stories from real customers can have an enormous impact. Viewers are able to relate to them and make a decision whether to purchase.
You may want to also consider humor as an authentic way to reach with your audience in a video. Humor can bring an instant sense of connection and make your customers feel like they're "in'' on the joke. Getting your customers to laugh or smile is a great way to associate your brand with a positive memorable moment. Of course, there is the possibility of over-doing humor, so be sure to run your script by a second set of eyes before producing.
You don't need to sell, sell, sell
You might be tempted to pack your corporate video with sales copy to drive customers to make a purchase right away. Be wary of this strategy. When your content comes off as too pushy, it may have the opposite effect and turn customers off completely.
Video is a great way to show how your brand is more than a company looking to make a sale. Instead of placing such a priority on sales, make the aim of your video content informational. Show your customers the ways in which your company is more human than corporation.
Divulge history about why the founder started your company by interviewing him or her on camera. Allow your customers to get to know the important leaders at your company and the role they have in providing an excellent product or service. Use video marketing to give customers a face they can associate with your brand.
Use corporate video to learn about your customers
Did one of your corporate videos receive thousands of views, while the other fell short? Use this feedback as a way to learn about your customers.
When you execute a video marketing strategy, there is always room for optimization. Take the data you receive from views and use it to continue to make video content that appeals to your audience. Every audience is different, and it can take a little bit of experimentation to learn what resonates it.
You might produce video content imagining that your customer seeks an informative, professional tone, only to find that they engage more with a humorous spin. Creating video and using it to learn more about your customers' likes and dislikes only works to your advantage.
Ready to create viral content? Let us help you produce your next video and "wow" your customers.