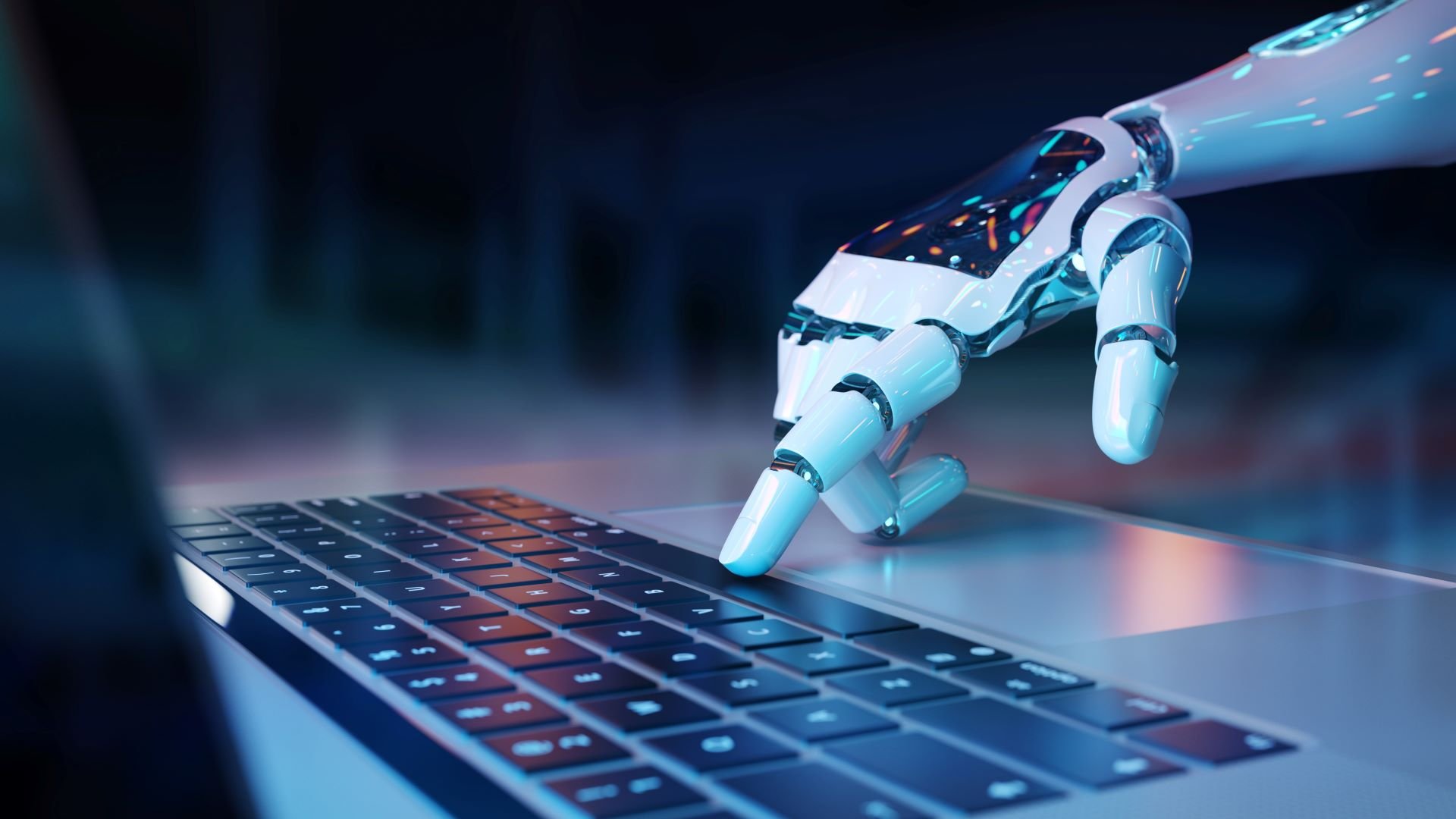 Imagine looking for a solution online to later find there's maybe one company with a potential fix. You're not entirely sure at first glance because their website copy is vague and confusing.
There's no phone number in sight. And after a few more clicks—and fervent sips of coffee—, you finally come to terms with the fact that their content is just too high level for you and has been driving you around in circles.
That's when a lovely chatbot salutes you, prepared to serve you a conversation you know will waste your time. Sound like a frustrating sales process, right? Welcome to the robotification of society.
Even if Google's algorithm decided this was a suitable website for you, it never offered you colorful eBooks, infographics, testimonials, or engaging videos to explain things. So you do what everyone else does: close your browser and never return.
Automated websites are everywhere, and they're leaving buyers out in the cold in search of a real solution. In B2B marketing, this is so very common. Companies load their webpages with stock imagery and bullet-point paragraphs, afraid of being "too wordy" or accidentally revealing their secret sauce.
In today's fast-paced digital environment, this approach comes off as impersonal. Companies need to communicate more with their human voice and that's why video needs to be front and center. To reiterate, here are just a few ways videos can humanize your content marketing strategy:
Video on your website can ultra personify your brand
Your brand is your personality. You either have one or you're, well, not very interesting. It's been said that your brand isn't so much what you tell others, but what others tell each other about your company. And personality is a big part of worth-of-mouth advertising.
Often times, this process is driven by positive experiences with your brand. Pictures and text are limited in explaining who you are. However, a great video; on the other hand, can be a slam dunk in turning people on to you. In fact, Hubspot found that 54% of consumers want to see more video content forma brand or business they support. Why? Videos are entertaining, immersive, and highly effective at stirring up a good conversation.
That's why we're tactful at blending audio, animation, scriptwriting, color, and other video marketing techniques to amplify your brand's personality. A good script considers how you'll be perceived by others, focusing on the charm, professionalism, or humor that makes you-you. This is how you get people smiling on the other end of the screen.
Video opens the door for more meaningful conversations
If selling is a top priority for your website, video can do wonders to help you convert. The trick is to be intentional and strategic. A landing page with video that engages you to consider an offer, in three minutes or less, can make all the difference. Landing pages with a purposeful video break through and connect on a personal level, helping you sell with emotion. They're also much better at convincing prospects on the fence about whether or not you actually have what it takes to get the job done.
One technique is to talk in the first-person point of view, making the digital marketing experience much more human. This requires careful consideration of your target audience, buyer personas, and sales process, which brings me to my next point. For starters, every company should have a designated video on their homepage, one on the About Us section, and a few others in areas that keep people engaged throughout the sales process.
Videos tell others what step to take next
The sales process is exactly that: a process. There are steps you need to take, and a customer-centric website can simplify that process. Whether it's a demo video, explainer video, or tutorial on everything you need to know. That is why websites exist. They were meant to connect with prospects and customers alike.
What's tricky about optimizing your sales process is if your company website lacks the ability to connect with the end consumer, you shouldn't be shocked when your competitor's website does. According to Business Insider, video will account for 82% of all IP traffic in 2021—so it's time to get ahead of the curve. Pilar pages—also known as main topic pages—should include videos, pointing people to take actions such as signing up for a blog, calling for a FREE consultation, and downloading an eBook that satisfies the buyer's immediate needs.
Videos connect you with partners, suppliers and investors
Having a website that's mute—again, one lacking video content—can be rather detrimental to a company. The problem compounds when you are not able to connect in a short amount of time with valuable partners, suppliers, or even investors who may be poking around on your site.
Brightcove discovered, video drives a 157% increase in organic traffic from search engine results pages, making it easier for your target audiences to find you online. Your site should be designed to speak to different audiences and help build your perceived value. This is especially important in an era where robotification of society has been so prevalent. Even though chatbots and algorithms work efficiently in serving the masses, they can feel pretty impersonal.
Fortunately, we can still be more human with video. And that is so refreshing to know.
Don't you think?