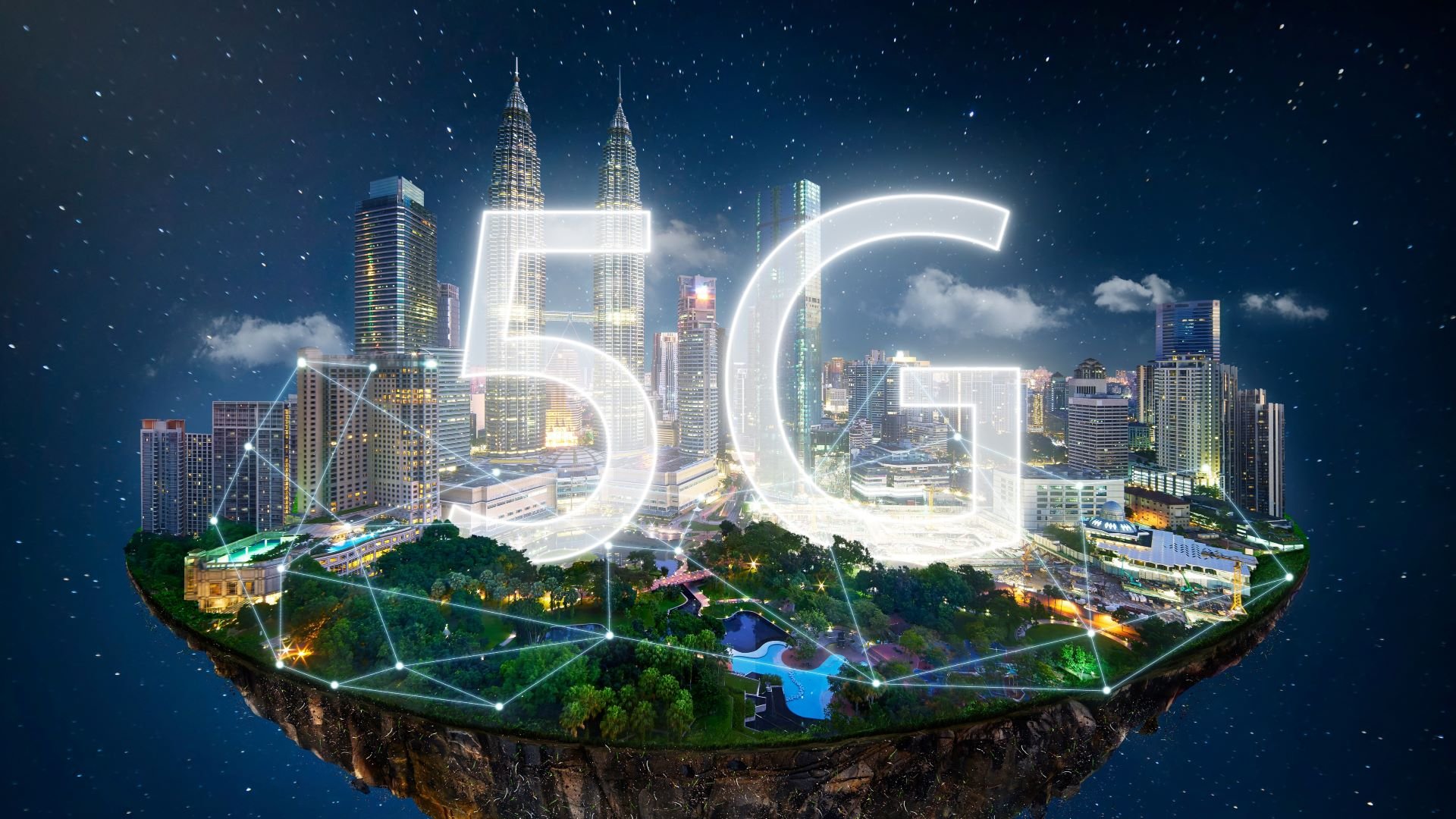 Big developments in cell phone service mean great news for online video. Late last year, Verizon Wireless finally rolled out its 5G cell phone network. But, as of now, only a select few cities in the U.S. will have access to the network—one of which is Panama City, Florida.
Instead of about what 5G means in terms of technology, I'll focus on five ways digital marketing content will improve on the newest generation of cell phone wireless network service. In other words, what are the benefits of 5G as it relates to video marketing.
Without further adieu, here are five ways the 5G network will forever change digital media:
Trends show more videos in 2019
If you haven't already noticed more videos in your inbox, on websites and just everywhere you go—yes, even in parking garages—, then you're in for a treat this year with the launch of 5G service. Video has already been dominating the digital media space, but with even faster upload and download speeds, video content and consumers will be rampant.
The reason 5G is revolutionary is that for a long time 3G was the leader of cell phone service. With the third generation of wireless came Google searches, email, and video downloads, making it the most groundbreaking at the time. Then, along came 4G or LTE (Long Term Evolution) making all our smartphone functions faster and more efficient. The 5G wireless network, a decade in the making, will be similar to that of 3G wireless. Like 3G, 5G will set the standards, technologies, and levels of awesomeness that we have never seen before.
With video being the leading platform for brands and people to communicate with the world, you want to be sure your business is capitalizing on this trend. We began leveraging video for other companies since 2012 and haven't looked back since. Our seasoned video marketing consultants in-house are ready to help you grow using video when you are. Contact us today to see your vision come to life.
5G speeds mean more videos going viral
Just to give you an idea of how fast 5G really is, let's consider it's a predecessor. The fourth generation of wireless, or 4G has speeds of 100 Mbps to 1 Gbps, while 5G has speeds of 1 Gbps to 200 Gbps. Without even knowing what Mbps or Gbps means, you can tell 5G is a big jump in speed from 4G.
Thanks to the fifth generation network, cell phone users will now have a quicker reception between carriers, people will be able to share our most impressive—or embarrassing—moments at a faster rate. Going viral can be a blessing and a curse, but one thing is for sure: video makes it possible.Viral videos are brilliant marketing tools to put your business on the map and in the zeitgeist of the Internet. With proper planning and skilled marketers on your side, you can tailor your brand's image and achieve the results you are looking for. Whether it's capturing your brand's culture or inspire consumers to enroll for your services, we can help.
Video streaming will continue to dominate
Many of us have already ditched traditional cable TV for online subscriptions. Every movie, sitcom, interview and YouTube vlog is in the palm of our hands, with the liberty to click play at any time we like. Now, on 5G network, more video players will be present as we surf the web.
Watching TV from your mobile device is pretty much the greatest luxury of having Internet—or at least one of them. Another luxury is having the accessibility to your direct consumer on such a broad scale. Using video to connect directly to a consumer is genius, and 5G makes it smarter. Video streaming platforms such as YouTube and more recently, Facebook Watch, are going to skyrocket due to the latest development in wireless technology. Netflix has already proven the power of mobile video, and with the 5G network, that trend will only continue.
Less buffering for enhanced viewer experiences
The days of playback delays and slow load speeds are behind us. On the 5G network, video watching is what it should be: enjoyable. The 5G network basically makes a play button do its job, and the viewer is happier because of it.
Videos are already awesome, to begin with. They deliver information quickly while humanizing your brand to better engage your audience. Today, nothing is preventing viewers from being entertained, intrigued or inspired by your content. This is all the more reason to harness the power of video to your company's advantage.
Companies invest more in video marketing
From a branding perspective, better performing service on the 5G network is great news for most. Especially for those leveraging the perks already listed above using video. However, for businesses that have not gone digital with their marketing plan are bound to get left behind. As technology continues to evolve, video will continuously dominate digital content. Get your business up to speed and invest in video today to reap benefits tomorrow.
Contact us today to get your company video started.