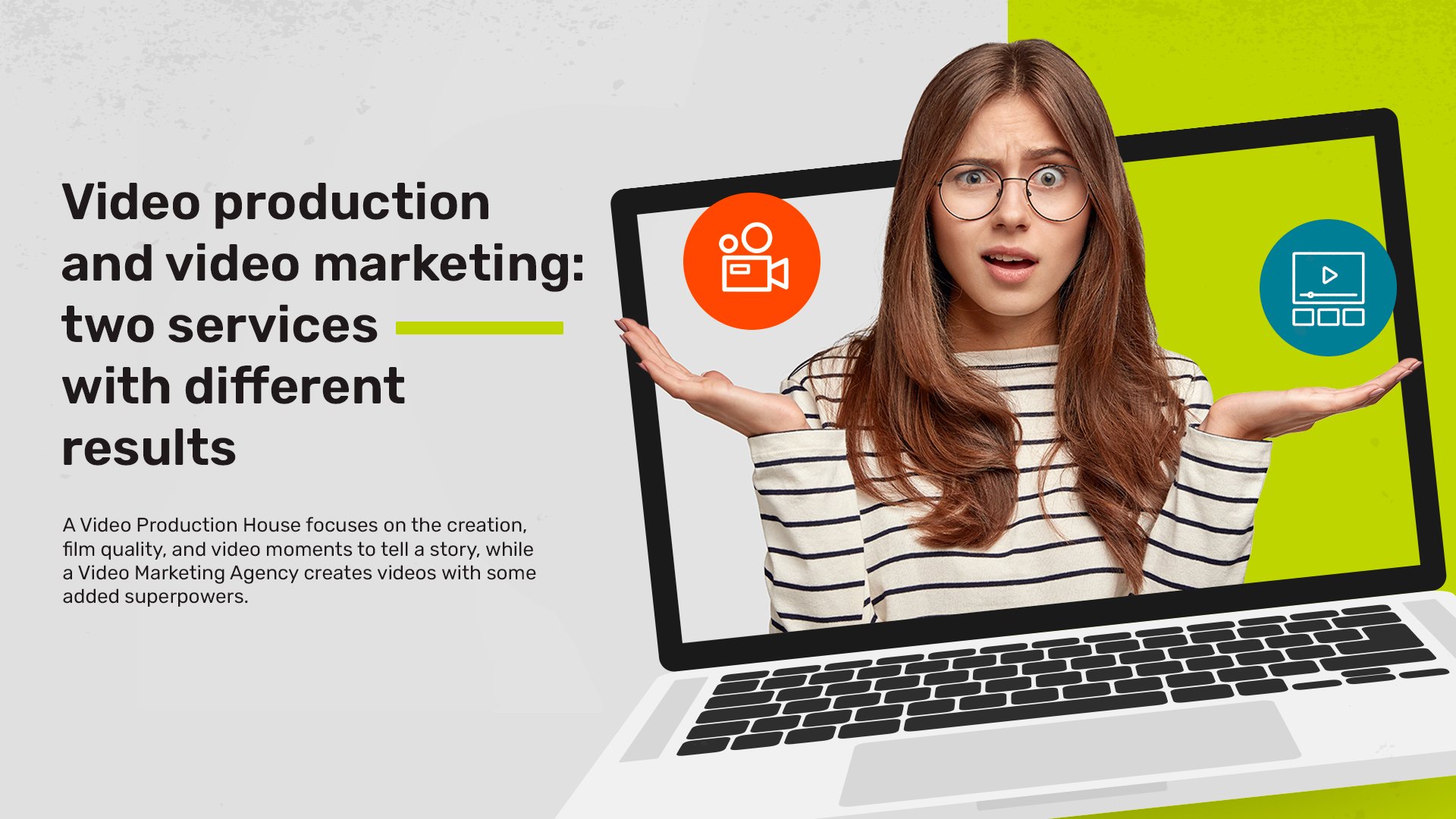 Video production and video marketing may appear to take on similar paths in the video creation process but are in fact two distinct services that will arrive at different end results. A Video Production House focuses on the creation, film quality, and video moments to tell a story, while a Video Marketing Agency creates videos with some added superpowers. Marketing videos are made with strategic purpose and intent and focus on reaching diverse and separate audiences through multiple channels.
In a perfect world, combining these two services will guarantee some pretty spectacular results, especially if you want to WOW viewers far and wide and make some money in the process. That's where Trifactor Creative comes to the playground. We started out as a Video Production Company and later evolved into a Digital Marketing Agency. So, not only are we experts at both video production and video marketing, but our team are also masterminds at developing brilliant, results-driven video campaigns to boost revenue for your company.
Before we delve further into how we service our clients, let's get you up to speed with what a Video Production House and Video Marketing Agency each has to offer while exploring their technical differences.
What Does A Video Production House Have To Offer?
A Video Production House can offer an array of videos ranging from a film/movie, TV series, and documentary to a business video, you name it. Their team of experts will take on all the aspects involved in the creation process, which involves the initial brainstorming, planning, writing, and filming, right down to the final editing of the videos. Of course, they work closely with their clients, oftentimes giving them creative control to ensure the videos turn out exactly how they should.
Rest assured, a production company can fashion some of the finest, high-quality-looking videos out there. These videos, however, do have their limitations – business-wise, that is. With no marketing efforts guiding production, they'll fall short in reaching widespread audiences. Since they tend to focus primarily on the video creation side of things, a production company isn't likely capable of delivering great advertisements or wowing social media video posts, simply because they're not marketing professionals.
So if you're not concerned about getting your video out there in the world, a Video Production House is right up your alley. Businesses, however, can benefit a great deal from production houses, as they can offer terrific in-house videos for employee training, corporate events, or special occasions.
What Does A Video Marketing Agency Have To Offer?
A video marketing agency, on the other hand, can produce some pretty snazzy videos too but their primary focus is on creating engaging content to reach specific target audiences. This kind of company is typically staffed with a team of marketing experts, strategists, and creatives who can get your videos in front of the right set of eyes and ears.
In doing so, a video marketing agency will help your company discover exciting work opportunities. They'll help with establishing buyer persona, video distribution, and promotion, and implement the marketing strategies needed to find the right customers for your business and ultimately boost sales.
Their work involves organizing a comprehensive video sales system to leverage your videos on various media platforms while safeguarding better return on investment (ROI) with added traction in conversions for your company.
Of course, it's worth noting that their approach to creating videos is way more strategic than a production house, and unfortunately won't typically give their clients much leg room for creative input. In fact, many standalone video marketing agencies don't handle the video production themselves, instead, they may outsource this service to an external company, which might not give you the results you had anticipated, and may even cost more.

The Technical Differences
When it comes to the creation of theatre-quality films, a Video Production House offers all the bells and whistles as it relates to the camera and equipment, the script, the actors/talents, the crew, shots, angles, continuity, staging, audio, and editing. The ultimate goal is to capture a great story and bring it to life in all its splendor. These videos are tailored in such a way as to connect with viewers, evoke emotions, and leave lasting impressions. Usually, the video creation process takes little to no consideration for marketing, but that all depends on the type of film that is being created.
A Video Marketing Agency has a completely different mission on its agenda, where representing your brand is at the focal point of every stage of the video creation process and thereafter. This means they make every effort to grasp your brand's identity (or the identity you'd like to establish) and goals, then distinguish who your target audience/customers are, and how to attract them. From there they'll know exactly how to create a script, source the right talents and establish some kicker scenarios to win over viewers with your brand's offerings – and this all happens with a compact multifaceted video.
Keep in mind; the video marketer is always onboard, working closely and guiding the production team to ensure key marketing strategies are implemented throughout the entire video creation process. It's also likely that your brand video will be formatted for different types of mediums, whether for websites, social media, TV, etc. Once the finished product is achieved, a Video Marketing Agency takes a step further to distribute and promote your video across different platforms.

Choosing The Right Video Creators
If you're looking to create a video for your brand, the first thing you'll need to consider is 'Why' do you want this service and what is the end result you'd like to achieve. From there, you'll have a better understanding of whether to choose a Video Production House or Video Marketing Agency for your next project or campaign based on what each entity has to offer.
If the objective is to source video marketing solutions, however, finding professionals who can intertwine these two aspects of video creation will guarantee the best result for your audience and the company's sales goals.
Get The Complete Package With Trifactor's Video System
Unlike a Production House that focuses simply on the making of videos, a Video Marketing Agency like Trifactor Creative incorporates the development of key strategic video moments, combined with custom creative solutions and digital marketing expertise to offer an invaluable video sales system for our clients.
Our video creative team is more than just a great production crew, we offer videos with a full system of perfectly timed, powerful sales messages and research-backed buyer personas to attract, interact, qualify, and convert prospects. Call us today to discuss how we can create an attention-grabbing, results-driven video system and video marketing campaign for your brand.