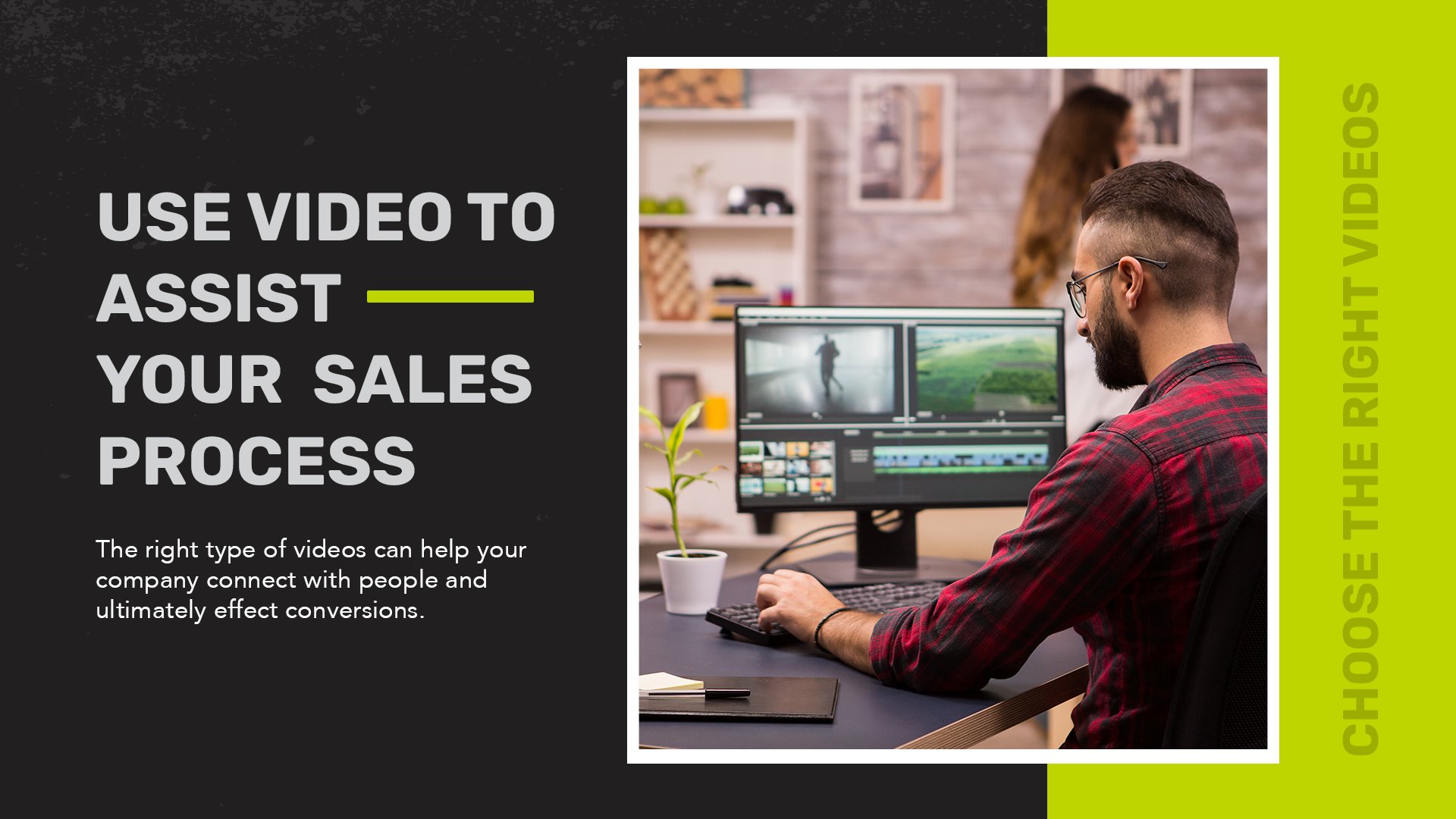 No matter what type of business you own, video can assist at every touch point of the sales process. Companies should understand when to use the right type of videos so that they can connect with people at optimal points in the sales process and ultimately drive conversions.
At Trifactor, we offer a range of video systems to leverage different parts of your sales process. We've broken down each to explain their purpose and how they serve various channels of the sales campaign.
Trifactor's 5 Video Systems
We We have 5 video systems that our clients can utilize to transition their customers through the sales funnel. It begins with creating videos to sell their products and services to then promote these features to a target audience. After which, we establish videos to showcase how their company will service consumers. After conversions, clients such as franchisers will need videos to onboard, and train stakeholders and recruits.

Now to explore the type of videos used in each of these 5 video systems further:
Sell: Product Features, Testimonials, and Case Study
Promote: Event (Convention/Trade Show), Video Campaigns, Landing Pages, and Ads
Service: Explainer Videos, Product Demos, Best Practices, Tutorials, and Guided Tours
Onboard: Brand Training, Product Knowledge, Sales Skills, and Buyer Personas
Train: Process Training, System Training, Skills-Based Training, and CX Optimization
Videos To Sell
For the initial sales process, we use a combination of videos exclusively geared toward attracting prospects. Within this capacity, we use your brand story and information to create a sales video system, which can include videos of product features, testimonials, case studies, etc.
Videos created for product features will emphasize the key aspects of your brand's offerings through impactful and attractive messages with striking accompanying visuals. Utilizing product feature videos will allow brands to communicate the value of their product and convince audiences why they simply must have it. With the inclusion of commentary from industry experts, these videos are terrific tools to establish credibility. Our creative team will leverage these strategies and more to prepare irresistible motion graphics to infuse new life into your products while motivating audiences with seamless and persuasive CTAs to prompt sales.
Testimonial videos are designed to tell your story and establish the authenticity of your brand. Through compelling interviews, we showcase organic, unrehearsed customer testimony with powerful messaging and direct feedback. These videos are relatable and engaging as they are convincing, which is the key to converting leads into loyal customers and eventually driving sales.
As for developing case study videos for your company, we will identify the customers' problems and explain the methodology used in acquiring this data. From there, we describe how it worked and share the results with your clients in an insightful way. These videos build trust and encourage customers to take the next steps in the sales journey with your company.
Videos To Promote
At this stage of the sales campaign, videos are curated to interact with target audiences. We highlight the best features of your brand to strategize ads, commercials, and promotional videos, whether for websites, social media platforms, or television broadcasts. Our creative team will put together an offer that your audiences simply can't resist, and in doing so, will also establish a video campaign to generate new customers. To optimize sales and get the best return on investment (ROI), these videos will include a call to action (CTA), a targeted landing page, and contact forms that help capture leads.
Videos promoting your brand are also powerful tools for attracting prospects and connecting with people at events such as conventions and trade shows. We create exciting franchise convention videos, and event recap videos to open and close corporate events with a bang. Our team will cover the entire event, including training sessions, seminars, and presentations like you've never seen before. We then take the next steps to promote your convention and trade show videos afterward so people will want to come back again and again.
During a franchise convention, we also offer our clients an opportunity to up the ante with franchise sizzle videos. These are great for booth setups to present a complete profile of your franchise, highlighting its competitive edge to impress conventioneers and attract more leads.
Videos To Service
Video at this phase is necessary to convert leads into clients. While service videos should also deliver customer satisfaction, build relationships, and establish loyalty at this point, some companies, are required to transition clients into the next stages of their business module.
Companies like franchisers will need to provide stakeholders with service videos such as explainer videos, product demos, best practices, tutorials, and guided tours so they understand the concepts and workings of the business and trade. These videos serve as a comprehensive resource for clients to provide meaningful and deliberate spoken content alongside immersive, cross-dimensional, and 3D imagery that will deliver even more details than traditional instruction.
Videos To Onboard | Train
Similar to service videos, onboarding and training videos follow the same trajectory to undertake the final leg of the sales process.
Onboarding videos are designed to provide our clients with the resources they need to deliver brand training, product knowledge, sales skills, and buyer personas. In-depth research and understanding of your business concepts, organization, modules, processes, etc., will help our team to create a robust onboarding video system to get stakeholders up to speed with everything they need to know about your brand.
Training videos are tailored to execute corporate training programs for trainees. Unlike traditional instructional methods, we strategize with our client's systems experts to establish training material to present it in an insightful and captivating way to motivate trainees. With the use of engaging visual effects and easy-to-understand content, our training videos breakdown complexities and barriers that often hinder learning. We offer a comprehensive training video system to execute process training, system training, skills-based training, and CX optimization. Not only are these videos an efficient and cost-effective way to train staff but has also proven to impart valuable skills, advance knowledge, and enhance performance.

Explore The Complete Trifactor Video System
While we have highlighted some of our videos to use at different touch points of the sales process, we certainly didn't cover all we have to offer. Visit our website to discover our complete Video System Solutions, including our Video Marketing For Franchise System, and watch videos we've created for some very happy customers. If you'd like to discuss which videos are right for your company and how to incorporate them into your sales journey, we would be delighted to guide you through the process. Call us today!