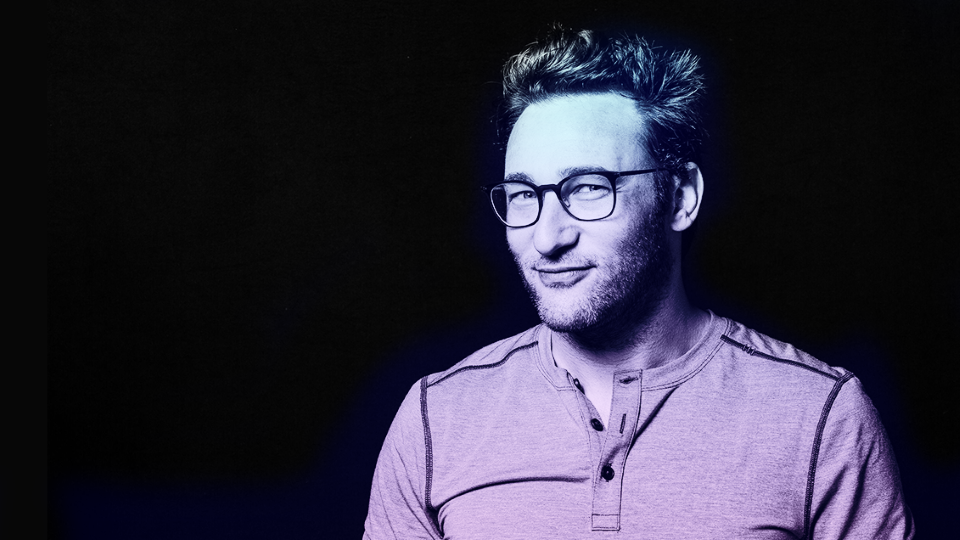 Conventions can be chaotic. Everyone's usually hustling from one break out session to another. The energy can be mixed depending on the alcohol of choice. And no one's ever spared from a bold coffee stain, caused mainly from eating, speaking and shaking hands all at the same time. But at the International Franchise Association convention (IFA), something was different. And we think it was the people.
The franchise community has an indescribable passion for business. The desire for growth is evident in almost every interaction. IFA members want to push through boundaries and embrace innovation. Thankfully, we're all about that.
Here are some of the key takeaways we took from IFA 2020 in Orlando:
Know your schedule and ask lots of questions
As new IFA members and exhibitors, we decided that the best way to get the most out of the experience was to fully immerse ourselves. So that's what we did. We soaked it all in by finding out what was happening right from the start.
As a video marketing agency that supports franchisors in their growth journeys, we found the sales and marketing summits the most insightful. The panelists were vocal about their growing pains and extremely generous with sharing their knowledge about what worked for them in expanding their franchise system. In roundtable discussions, we talked through the various challenges of emerging and established brands in the franchise space.
Tactics such as text messaging and chatbots, for example, are helping growing brands keep leads engaged. It was also great to hear business owners cite video as a key part of their marketing mix.
KFC and their turnaround was epic
As creators, we appreciate advertising. Especially advertising done right; with strategy and purposeful tactics. KFC's story of revival exceeded our expectations. The brand's ability to skyrocket its sales not only from the franchisor's perspective but also from a franchisee's point of view articulated why great advertising just works, especially when it's creative and memorable.
In what felt like a crash course on advertising, KFC's President and Chief Concept Officer reinforced why staying true to your brand story and what made you special from the beginning will save your company from demise. These two things always come in handy during times of desperation.
We say this all the time, but I'll say it again: Your brand essence—and personality—must be clear and well represented in your videos in order to gain mindshare. Creativity is a must across the board. And for this reason, we celebrate KFC's leadership team for leading franchisees into a fruitful decade of great revival through superb advertising execution.
Simon Sinek gets us to think deeper
Simon Sinek rocked our world with his presentation on the infinite game of business. This corporate philosopher has always made us think more about how we could be better as leaders. Not only with our teams but also in our growth consulting sessions with our clients.
In a private session with Simon Sinek, we discussed America's biggest leadership problems. Lack of empathy, a push towards robotics and automation, profits over people are all ways we're losing touch with what matters.
With deep concern, I asked Simon, "How do we change the cultural habits that divide us!?" He responded confidently while pointing to me, "YOU have to be the one to change that. We have to be the ones to lead better by looking deep at ourselves and prioritizing human skills. By being open to alternative perspectives. We have to lead with empathy if we want society to be different. And it's up to us to start in our own teams and organizations."
As a business owner, this resonated with me. It's about knowing how to last in the infinite game of business and thinking about what will make you sustainable over the long haul. I'm happy to say that I will never lead the same way. And that's awesome.
IBM's presentation on AI was spine chilling
The innovations used across companies from around the world were not only inspiring but thought-provoking as well. For example, Chipotle is deploying the use of AI to place an order for a burrito. And it was interesting to learn IBM is behind all of this great AI.
It really puts things into perspective.
Not only does it make us ponder about where humans fit in the service industry, but it also makes us rethink the general role humans must play in business. The takeaway? The greatest advantage we have over robots is our ability to feel and have a deeper connection with each other. As long as robots can't empathize, I'm glad to report we are protected—thank God!
Connecting with franchisors made everything better
Last but not least, another highlight for us was spending time with all of the different franchisors looking for creative solutions to grow. We appreciate all of those who went out of their way to visit us at our booth to learn more about our video marketing solutions for the franchise network.
We felt a lot of validation for the work we do day-in and day-out for our franchise clients. Sharing how powerful video can be for growth and knowing that our tactics really do add value was priceless. We look forward to seeing all of you again next year.