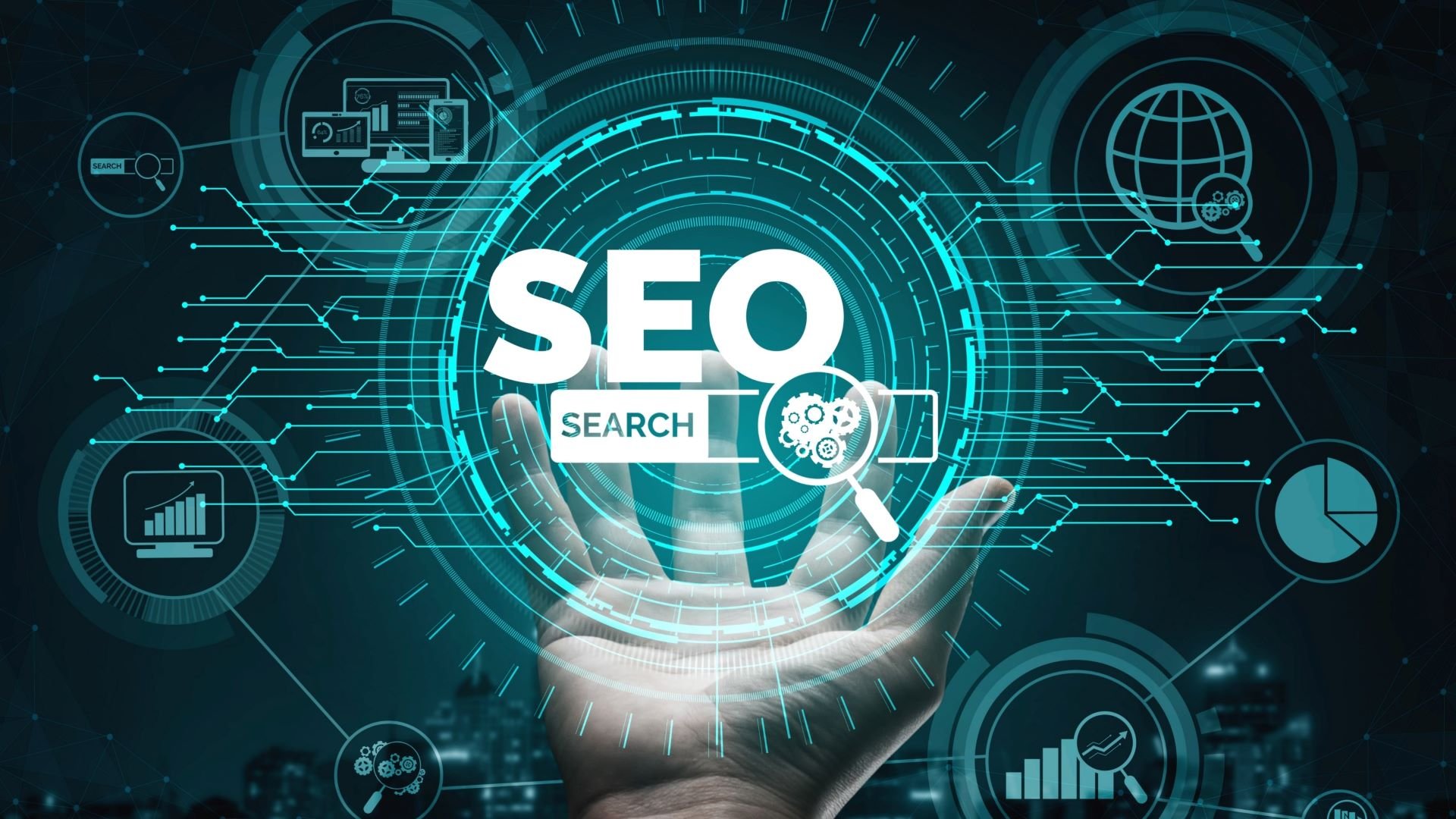 I've been asked numerous times about the best SEO tricks and techniques to rank on search engines like Google, so I set out to write a decent blog article to clear up any confusion for anyone trying to optimize their company's website. I wanted to be thorough in my article, so I've seasoned my findings and cooked up an answer to help you get the most from SEO.
First, there's a lot more to SEO than publishing high-quality, keyword-optimized content. Jot this down: easily defined SEO is the process of getting traffic from the "free", "organic," or "natural" search results on search engines. All major search engines have primary search results shown and ranked based on what they consider most relevant to users. Search engine optimization affects only organic search results, not paid or "sponsored" results such as Google AdWords.
Another point to note is that search engine optimization is not a quick fix. Please remember that organic search optimization is a long-term and continuous effort that should be based on quality content that answers specific questions quickly for those searching for specific answers. If you're able to achieve this, you'll find increases in traffic and, consequently, an increase in leads without having to pay for it like you would on Google AdWords.
What search optimization is not
There's a lot of confusion around marketing online and being seen on search engines like Google by providing good information. Search engine optimization is not supposed to be about getting a competitive advantage over someone else in the search results. Search engine optimization also differs from SEM—search engine marketing—, and should not be consider a quick fix or to be dead.
SEO falls under the SEM umbrella, but they are not the same. SEM often refers to paid search engine marketing techniques like PPC—pay per click. SEO is ongoing and always changing. It begins with research optimizing your website followed by link building. It is evolving and some old practices are dead and have falsely lead some people to believe SEO is dead—well, it is not. I have found that search engine optimization is link-blind, query-neutral, and traffic-oriented.
Strategies for search engine optimization
Right off the bat, your search engine optimization decision should be based on what's best for the visitors of your site. At the end of the day your optimization works by providing your clients what they're after, as they are the actual consumers and not search engines. You're likely already familiar with these topics as they are essential ingredients for any web page, but you may not be making the most of them.
1. Create unique and accurate page titles
An optimized page does not just provide unique content, but unique value; meaning the usefulness and takeaways derived by visitors. Create unique, accurate page titles, which accurately describe the page's content. Avoid choosing a title that has no relation to the content on the page as well as using default or vague titles. Create unique title tags for each page; this will help Google know how the page is distinct from others on your site. Use brief, but descriptive titles. If it's too long Google will show only a portion of it in the search result. Make use of the "description" meta tag, which gives search engines and searchers a summary of what the page is about.
2. Improve your oversall site structure
Improvements to your website structure enhances the user experience which is a crucial factor on aiding the buyer's journey. Smashing Magazine wrote beautifully about the user experience (UX) saying is an amazing discipline, but it cannot or will not, accomplish certain things. User experience is not one size fits all. It cannot be directly assessed with traditional metrics nor is it the same thing as usability. At the most basic level, a great user experience means the site includes the following components:
Loads quickly.
Easy to understand.
Provides intuitive navigation and content consumption.
Renders properly in any browser size.
Designed to be visually attractive/pleasing/compelling.
Mobile optimized—meaning great experiences on mobile devices.
3. Ensure it is crawler/bot accessible
Google Webmaster—a tool that helps you optimize your SEO and user experience—has an array of information pertaining to robots.txt files, which tells search engines whether they can access and therefore crawl parts of your site. The instructions given to these files cannot enforce crawler behavior to your site; instead, these instructions act as directives to the crawlers accessing your site. Changes continue to occur in the very sophisticated algorithm of automated bots. Here are a few guidelines, as specified by MOZ, on helping your pages rank reliably:
Ensure the page is the only URL on which the content appears.
URLs should follow best practice.
Don't block bots!
Use caution when page is down, redirecting content or page location.
4. Keyword-target whereas much possible
It may be the case that perfectly optimized, keyword targeting conflicts with goals around usability, user experience, or the natural flow of how you'd like to present your content. In these cases, a more user-centric approach is desirable. Here are some important elements, for when keyword optimization is the answer:
Page title: Using the primary keyword phrase at least once in the page's title, and closer to the start of the title tag/element is highly recommended.
Headline: Topically relevant H1 is associated with higher ranks, this is not to say they should match exactly but that it shouldn't be so dissimilar as to drive the searcher from the result. Using keywords on H2 and H3, enhances the results and can even help search bots when crawling your site for content.
Body text: Make your content is comprehensive, useful, and relevant as possible, not just filled with instance of a keyword.
URL: Keyword use not only helps with search engine relevancy directly, but URLs often get used as anchor text around the web.
Internal and external links: There are elements in the SEOs algorithm, which reward internal links to quality sites/pages.
Meta description: If it employs the keyword query, usually shows up in the search results, and is part of what searchers consider when deciding whether to click.
Meta keywords: Google does not use the keywords meta tag in web ranking because of the recurring abuse over the years.
5. Use blogging as part of your SEO strategy
Blogging is an integral and crucial part of optimizing your site. You probably have a million reasons to blog, not the least of which include building trust among your buyers, positioning yourself as an expert, and simply sharing news with your company's followers. These can only help you if you know how to use them, so make note of these reasons blogging can boost your SEO:
Backlinking: Good quality links from popular, well-respected sites can definitely help your SEO.
Inbound links: Internal links help show search engines the validity or relevancy of your content. The same goes for linking internally to other pages on your website.
Meta description: It give readers information they need to decide whether or not your content is what they're looking for. It should include the long-tail keyword you are trying to rank for, because if we're doing blogging right, it's representative of the contents of your post.
Images: Use have images that help explain your content. Search engines don't just look for images, but rather, they look for images with alt text. You can figure out an image's alt text by placing your cursor over an image.
Social media: Google also returns social media search results. If you connect your blog to your Facebook, Twitter, and other social media accounts, you give search engines one more thing to find when people look for your company.
Frequency: Hubspot, an inbound marketing software platform, gives a great response to the question: "how often should I post?", with the answer "post as often as you want to be found". Find an attainable cadence, set expectations with your audience, and stick to it. Hubspot found that the more blog posts companies published per month, the more traffic they saw on their website. Companies that published 16+ blog posts per month got almost 3.5x more traffic than companies that published between 0-4 monthly posts.
As the "O" in SEO continues to broaden and what's "perfect" might change, continuing to optimize for what your viewers are searching for will remain. The best optimization tactic for you might, and should, change over time but following what your viewers are after will ensure you get closer to your target.