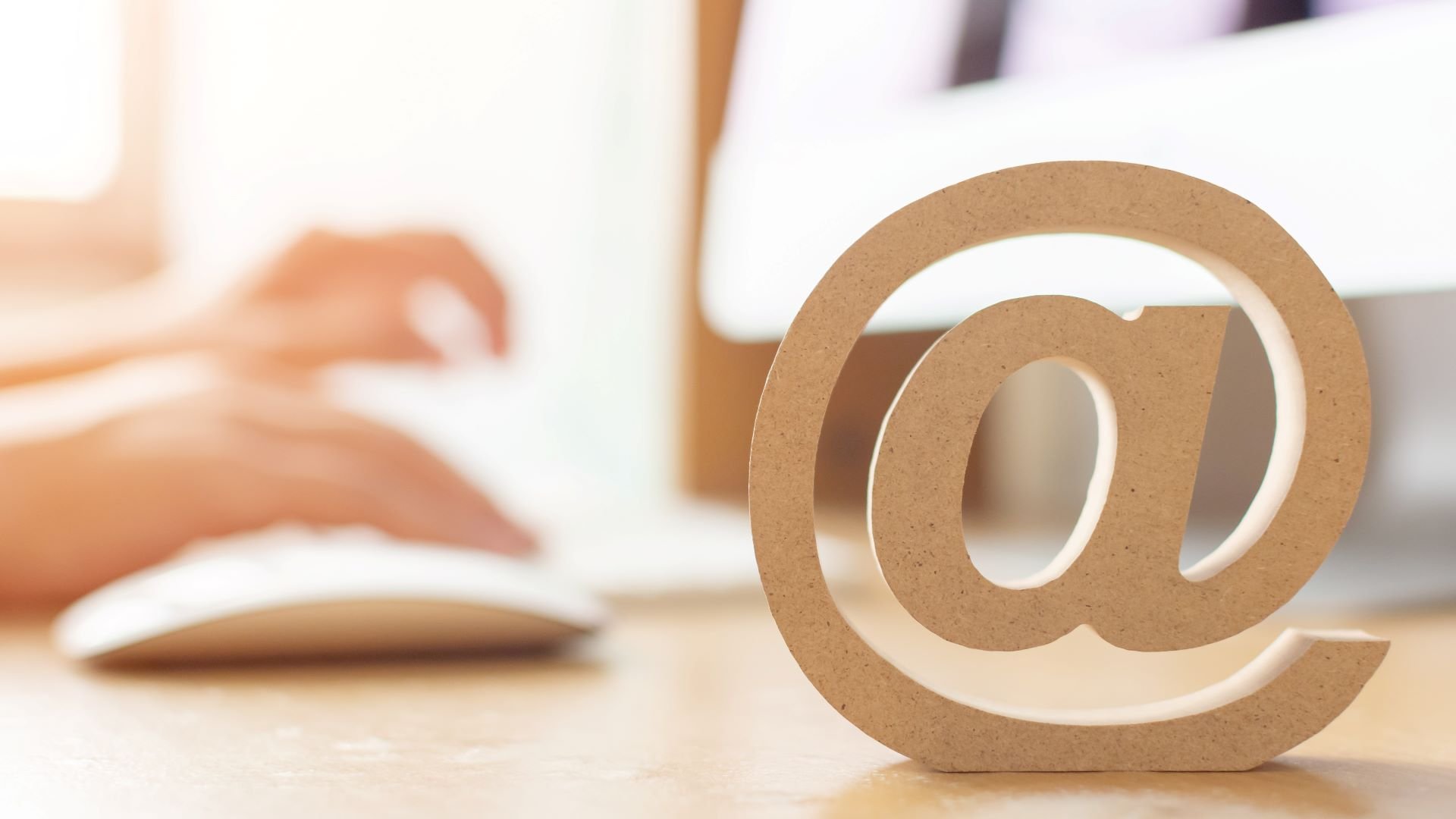 Wondering how you can grow your business using email marketing? In this article we created a few lists of guidelines and trends you should know before you build your next digital marketing campaign.
Doesn't matter how big or small your company is, email marketing has everything to do with your audience, competitors, and most importantly, how much you can sell. Knowing these areas of your business intimately is the first step and the best way to create your digital and email marketing strategy to boost your sales. Below are some tricks to be effective at email marketing. But first, notice some of the advantages of why you definitely want to have an email marketing effort in place if you don't already.
Immediate benefits of email marketing campaigns
Email marketing is low cost.
Email marketing produces instant results.
Email marketing helps you test offers before going large scale.
Email marketing keeps you top-of-mind, so you're remembered when it's time to buy.
Email marketing helps you nurture leads and push them down the sales process keeping your sales teams focused on closing more deals.
Email marketing helps you sell more to existing customers.
Clearly, there are plenty of reasons to email your customers and prospects, but beware of catching the email marketing love bug. The last thing you want to do is confuse or exhaust your audience via email marketing, so pay attention to these email marketing details before you craft your email marketing strategy to increase sales:
Know what your competitors are emailing now
This will show you exactly what offers they are sending, how often they are emailing, and what they're doing to earn new business or keep existing business. This kind of competitive intelligence will improve your email marketing strategy. The insight you'll gain will guide you in preparing your email marketing calendar or schedule, which is also supposed to be tied to your blog and sales process.
Know your email marketing database
Is your audience highly mobile? or are they in front of a computer screen most of the time? This will help you select graphics, as well as how to direct offers to them. If they're on a time crunch, you'll need to communicate quickly to get higher email marketing click thru and open rates. Later in this article we talk about how SEO can help grow your email database too.
Know what the market is saying and use email to close more business
One of the best things you can do is sign up to receive your competitor's blog articles. This usually adds you to their email mailing list, revealing how they communicate and sell. Be informed also on new advancements and the latest trends by signing up for industry blogs too, so you know how to create on-target email promotions. Emails can directly influence sales, so make sure to monitor closely how emails help drive traffic and create more sales conversations using an email & marketing automation platform.
Nowadays email marketing and SEO are considered critical pieces of a digital marketing strategy when it comes to bringing the highest ROI compared to all traditional forms of advertising. But most business executives—especially non-marketers—really don't know how to plan or execute best practices for sending promotional emails. Instead, what happens is that emails add very little value to the sales process, and instead, turn potential buyers off entirely from the buying process. This is definitely what you don't want when you're managing an email marketing program.
By effectively combining email marketing and SEO on your website, blog or online store you are helping your business grow completely by attracting the right audience. We've written about SEO before, so check here: How to make the most of SEO, so you can rank on Google Search Results.
What does SEO have to do with email marketing? You might ask.
It's simple. Quality organic SEO helps to grow your email marketing list or database. One important aspect of any email marketing program should be aimed at growing your list. Some of best ways to grow your email marketing list is to tie email campaigns to landing pages, referral programs, and even your point-of-sale (POS)—all of which should be connected to quality SEO—driven content that supports your sales process.
Another point to mention is that your sales and customer service reps must learn the habit of always collect new customer information, particularly emails so you can market to your customers later on. For the purposes of a great example, we'll share that Apple did a great job integrating email marketing into their business model by using personal and active email accounts as their customers' Apple IDs. This is one of the main reasons why Apple does so well in launching new products and services. In addition, they excel at keeping customers loyal. Too many small to medium-size companies forget about this, and miss plenty of sales opportunities.
Creating a sales-focused email marketing schedule
As your list grows, email marketing will become an effective way to reach your target audience, and it's been proven many times that email is the preferred communication tool.
However, with all of the marketing tools and tactics available today, emails can be the most time-consuming and tricky to set up if you don't already have a strategy in place. One way to tackle this issue is to schedule emails in advance and manage an email marketing calendar that also supports how you sell. This is easier said than done when everyone is working on so much at the same time.
Plus, you don't just want to email anything. It's spammy and annoying—something you definitely want to avoid. You want to make sure you are delivering useful information or at least giving recipients something desirable. So here is a list of guidelines to consider before you build your next email campaign:
Information with a real purpose: Every email you send should have a purpose. It is important to understand that its content needs to be useful for the recipient and not for the sender. This could be an offer or something that you know they would want to receive.
Usable: In an age where most people check their emails on their cellphones, part of designing a template using HTML code and CSS styles is also testing that our customers receive the information properly, so always make sure your layout is not upside down and all your images load correctly. Be detailed oriented and patient with this process, and you'll get excellent email click thru and open rates.
Level of trust: When consumers are enjoying email marketing it is mostly because they have given trust to the brands. Avoid unwanted emails (SPAM) and misleading copies or subjects. Make sure links are always functional and lead somewhere that adds value. As a rule, always respect the customer's preferences and permissions. And ALWAYS, but ALWAYS let them opt out. No one wants anything forced down their throat.
Responsive mobile experience: Email has become the fastest and cheapest way to keep all information in the same place. This is your phone… In other words, your pocket. Optimizing emails for mobile screens and including geolocation data to find your business will help your audience to have access to your information instantaneously.
Professional and corporate design: People who are checking their emails are going to judge your business based on the newsletter and media design no matter if it's a startup or a big enterprise. That's why you should never disregard the look and feel of your brand. Always keep it clean and professional!
Testing: One of the greatest things about email marketing is that you can test as much as you want in order to create the most stunning and user-friendly emails. Doing A/B testing is a great idea!
On time: Sending an email at the right time with the right subject might be the beginning of your remarkable success in email marketing.
No robot talking: Always use an easygoing language with the customer. Consider humor when it makes sense, and a serious tone when the customer needs to take action.
Email marketing trends ands best practices
Integration with other marketing tools: From now on, email will be integrated with other marketing channels, which will allow brands to reach more people. Hubspot, for instance, can simplify your marketing organization while integrating their email marketing service with their CMS (Contact Management System). This allows you to get a more complete picture of your marketing performance.
Real time campaigns: Newsletters based on relevant and new information are more likely to stimulate customers' interest. On your email calendar or schedule, these types of emails should be regular and ongoing. In other words, subscribers should expect them and embrace them if they really do add value.
Trigger email: It is a great idea to send relevant and personalized information to the customer based on specific interactions. Trigger-based emails can make a big difference in your email marketing results, while you achieve better results with the email design and improve your user experience in general.
Highly measureable: The latest technologies in email marketing tracking and analytics ensure that the efforts you're making with your campaign are actually working. Measuring your newsletters constantly (Big Data) will help you to understand and also predict some of the behaviors, hidden patterns and market trends of your customers.
Using GIFs in emails: GIFs work really well in email. They are a great tool for storytelling. You can use them to describe your products and services or simply to give your newsletter motion and movement. But be careful, some email providers such as Outlook do not support them. They will still display the first frame, so make sure you link the animation either to a landing page or to some call to action button.
Yes, we know. There are so many opportunities with email marketing, but yet, so many details worth considering. But your takeaway should be this: the more value, information, discounts, examples or even entertainment you provide your customers with, the stronger your relationship with them will be via email marketing. Oh, and don't always be so eager to sell something. Become a storyteller and focus, exciting announcements, and relevant trends to keep your audience engaged.