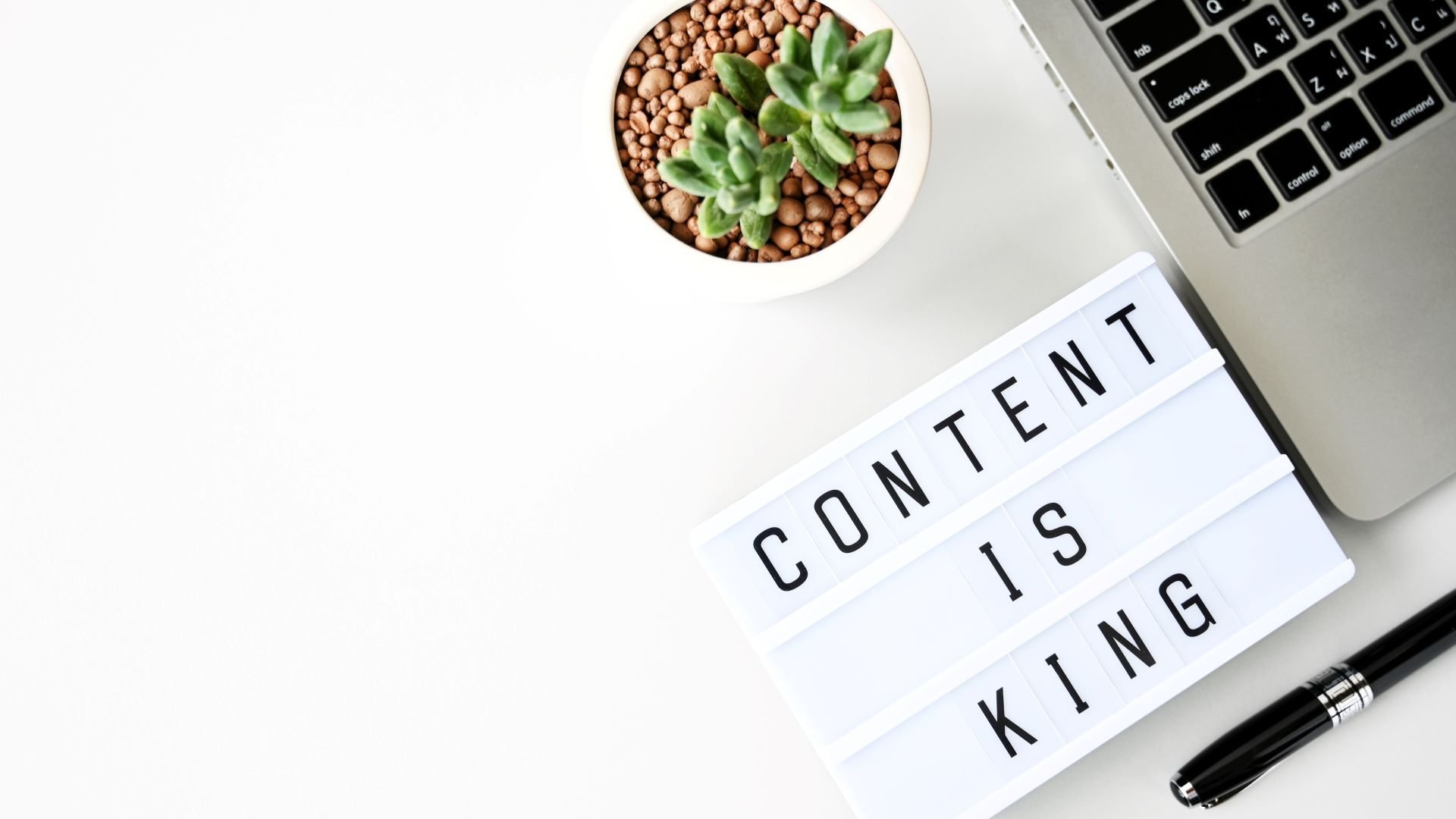 A lot has changed in the past few decades for everyone in the world of marketing. But the biggest change, by far, has to do with how people search, consume, and use information online.
Numerous reports show that new technologies and the way in which consumers engage with them have revolutionized how people make purchase decisions nowadays. Marketing—being the way an idea, product or service is communicated in order to sell—has also been affected by this change to meet the needs of a digital-first consumer.
You see, people aren't passive puppets anymore, but rather very active individuals deciding what they want to look at, what they are interested in, as well as when and how they prefer to consume content in the wonderful world of the Internet.
Content marketing is all about the customer
The main difference between marketing today and marketing 15 years ago is that the concept has switched from being totally marketer-centric to finally becoming more customer-centric. Customers don't just buy what they are told anymore. Instead, they control how they acquire their desires and technology empowers them tremendously to do so.
Online shoppers, for instance, rely on customer reviews and rating systems over packaging, while social media and Google searches replaced traditional advertising and the yellow pages as we all know. As a matter of fact, Search Engine Land reports that 88% of consumers trust reviews online as much as they do personal recommendations.
These kind of shifts make marketing a moving target difficult to monitor without a good marketing automation platform. Luckily, where there is trouble, there are also opportunities. Those who constantly explore and invest in new marketing tactics will be the ones who can actually compete.
Meanwhile, traditional marketers decide what, when and how people consume content. And even though this approach is still used by large companies who can afford TV, radio ads or even direct mail, it is definitely more expensive and arguably less effective.
However, new marketing pros know that content must be created to meet individual customer needs at specific points of the buyer's journey. The key is to make relevant content available in ways that the market actually wants to consume it. This sort of marketing is also less expensive since it depends on modern channels such as blogs, websites, social media, and so on, to promote content. It also can help you target a more specific person who is more likely to buy your products.
The digital era changed the path we follow
As you can see, the online revolution has a lot to do with new practices and habits that have shaped customers behaviors in recent years. Consumers now have the freedom to move from one channel to another within the same screen almost instantaneously, and even through small devices such as tablets or mobile phones. In addition, digital marketing is about creating convenience and rapidness for the consumer, which are the fundamentals of inbound strategies in today's landscape.
Google, for example, changes the rules every time they announce an update to their search algorithm. It seems like whenever that happens every company scrambles to update their websites to meet their strict requirements. And, in most cases, if you want to stay relevant you have to change either your keywords, become mobile friendly, or maybe even invest in a totally new website.
Google puts its users first. And since the digital era gives consumers more control, everyone demands a better experience. Now people have the power to play, like, share, hide, block, as well as go back and forward when and how they please. Google can see what's relevant and what's not, influencing how you market online. So, quality content and engagement are the new marketing objectives.
The Rainmaker Philosophy, a six-step plan to create and manage a successful website today, shows how online visitors use websites to make buying decisions. It literally takes people a few seconds to know whether they like you or not and if they're willing to make a purchase decision with your company. Even though customers have tremendous power when searching and buying online, they don't have plenty of time to decide.
Knowing how to turn an engaged buyer into a loyal consumer of your content requires practice and skill. You have to ensure your content is relevant, high quality, and even catchy, to keep eyeballs enchanted. But it doesn't stop there. The next challenge is what happens after the purchase is made. An essential point that traditional marketing didn't handle very well before.
The buyers journey can no longer be ignored
Connecting with your customer does pay off. The question now is what happens to your customers after they become buyers? Considering this used to be the very end of a successful traditional marketing process. In the new marketing, you must take responsibility for all of the stages in the buyers journey. From the time someone is a potential buyer, right up to the point when have made their purchased and beyond. Good execution of this will surely result in creating customer loyalty, trust, and repeat purchases. Eventually, customers can even become promoters of your brand sharing their experiences online for the rest of the world to see.
This would be the final goal of a successful marketing strategy today and a great beginning of another customer journey, making it an endless and profitable process.
It's interesting how many companies have decided to spend a great part of their time, efforts and financial and human resources in getting to know very well their most valuable customers. They now work really hard on having a very close relationship with them, obtaining as much information as they can to understand their needs through CRM or marketing automation.
The new aim is to be one-step ahead, knowing what your consumers want even before they do, and selecting the most convenient and effective channels to share your content with your selected audience. The more information you gather, the more opportunities you have to offer what customers really want to consume and the more chances to make more money. Details such as their favorite colors, drinks, style, sports, etc, could be essential when trying to connect with your buyers. Though it is not an easy task to execute, obtaining accurate insight of them is vital.
In order to connect with people deeply, you have to obtain the right data to win new customers. That means producing content based on what you actually know about your target audience, instead of guessing or assuming. The more specific and accurate this information is, the greater the chances are of obtaining positive results. And if you exceed a customer's expectations, they'll come back for more.
Content marketing is now data-driven
Since marketers can now track and analyze deeply their customers, marketing has become much more data-driven. The way to measure this is through collecting and analyzing buyer information from various sources. It's good practice to monitor social media interaction, customer feedback, trends, among others, to understand your target audience more deeply.
For companies that want to make better marketing decisions and investments, some companies look for insight outside of their organizations by working with partners that can provide new, more objective perspectives. The concept of Thought Partners has become very popular these days, as a way to understand new trends, or follow quick changes about a specific subject matter, such as technology or market fads.
How can content marketers keep up?
Here are some valuable tips marketers can use to engage customers more effectively in today's content and digital marketing era:
Start a dialogue: It is no longer enough to generate content and throw it out there to test the water. It is now essential to look for a real connection and to facilitate a fluid communication with your customers. Generating dialogue with buyers is now a key point.
Build a customer-driven staff: Hiring people who value customers and who will work towards meeting their needs will affect positively the way your content is perceived. It is also valid and, even necessary, to look beyond the resources inside of your company. Thought Partners are a way to collect intelligence outside your four walls.
Listen for important cues: The new digital platforms allow customers to interact and give constant feedback. Paying attention to what they're saying makes your work a lot easier.
Look beyond the quick win and consider the bigger picture: The new way of marketing does not only work towards the easy, automatic sale, it also understands that there's much more to achieve. There is an "after sale escenario" that could be very profitable for you. It is worth the shot!
Follow the trends: When you really get your audience insight, the trends that it reveals will definitely keep you on the right track.
Keep up with technological changes: Parallel to any marketing changes there will always be new technological tools to meet those needs. You must know about them and use them in your favor. This is critical to stay current in the marketing world. Without tools, we can't understand what's working and what's not.
It's clear that some marketers lost control over buyers during the digital revolution. But this has obligated all of us to look beyond our noses and find new ways to engage and keep up with customers.