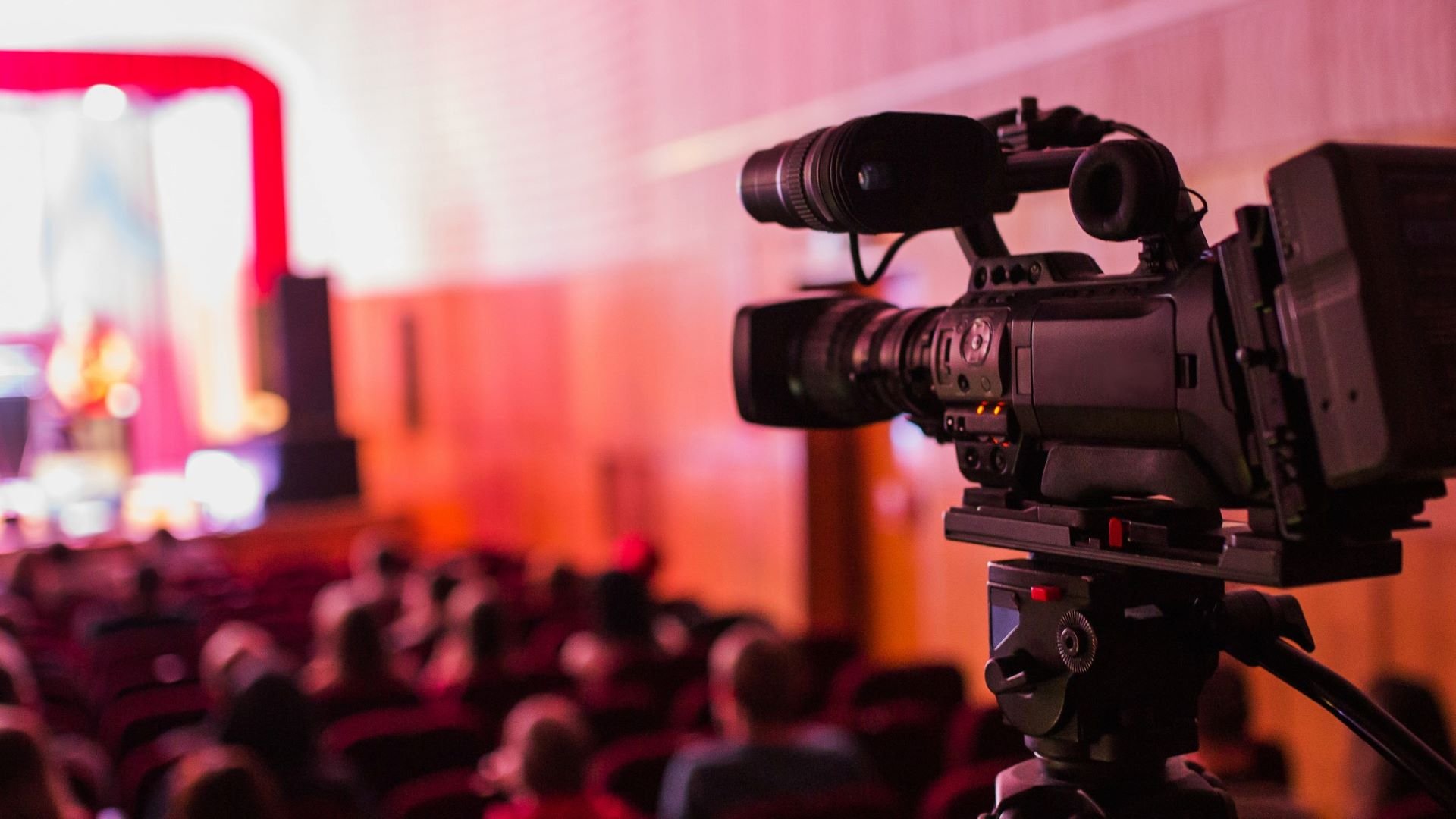 Event marketing can be one of the best ways to promote your brand or organization. It can provide excellent opportunities to engage your potential customers.
Although event marketing can indeed help you build a larger market, there are several ways to improve your event marketing strategy so that you reach the widest audience possible. One of the most proven techniques is incorporating video in your event marketing.
Video can be a versatile medium used to promote, educate, and entertain your customer base. If you are looking to expand your reach, then video is the right way to go.
First things first, what is event marketing?
Event marketing is when you create or attend an event to promote a service, product, or business. These can include workshops, conferences, seminars, launch parties, and trade shows.
Each type of event serves a different purpose to help you reach people. These events can range from just a few chosen people to thousands. It depends on your goal and what resources you have available. Event marketing is very effective when it comes to attracting a wider audience. About 80% of marketers believe live events contributed to their success and are increasing their events budget.
Using video to promote your event
Check out this video from Inbound 2018. For those that don't know, Inbound is one of the largest marketing events in the country. Its purpose is to inspire and educate those in the profession to achieve more success with their marketing strategies.
This video serves as a great promotional tool to help you understand the event. It features attendees, speakers, and really shows you the size and scale of the event. The video is also presented and edited in a dynamic way to keep you interested in the content.
Promo videos are just one example of the types of videos that can be used along with events. They are a great tool to send out in the months ahead of your event to help build interest in it. They can be used to announce dates, ticket sales, or just answer a few questions people might have.
These are the types of videos you want to use before your event.
Promo videos help build hype so that you attract the largest audience possible. Make sure that the videos can be easily shared online and through social media. They can also be edited to appeal to different audiences as well. For example, if you are hosting a conference for those in the craft beer industry, you could make a video that is designed to appeal to brewery owners, you could make another geared more towards brewery employees, and yet another to craft beer fans. In this fashion, you are appealing to different demographics and promising something for everyone.
Using video during your event
Using video to record coverage of your event can be a great way to show people who aren't attending what they are missing. Filming live events including interviews and seminars and sharing them on social media can show people what you actually have to offer.
Cross promoting events with guest speakers can help you reach an even wider audience if those speakers share on their social media channels as well. You can also get live testimonials from attendees to get their thoughts and experiences on tape. Sharing a live feed of the event coverage can help those who weren't able to attend feel like they are a part of the crowd.
Video production can also be used not only to promote the event while it's happening but for content during the event itself. You can use video to welcome attendees as they arrive at your event. You can also use video to enhance your speaker's presentations.
As informative as live speakers can be, sometimes they can be a little dull—sorry. Video can be used to show and not just tell. Using a dynamic video presentation can make the difference when it comes to attracting more business. Video can also be used to introduce a speaker and to get the crowd excited for their appearance. This is especially useful if attendees may not be too familiar with a particular speaker's resume or background.
Using video after an event
If your event was a success, then you probably have some new customers already reaching out to do business. But what about those maybes? A video recap of the event can help remind those who are still on the fence about what you can provide. It can also help them remember some of the specific moments of the event and things they might have learned.
Video recaps can also be shared by those who attended to encourage even more people to attend future events or to engage in what you are promoting. They can highlight some of the best moments from your event to appeal to potential attendees.
Other videos, such as that of specific seminars, can be of great value as well. By recording all the different talks and activations you are allowing those who weren't able to attend to still get something out of it. They can see exactly what they missed out on as well. This will help bring more awareness to your event and encourage greater attendance in the future. If this is a recurring event, a video teaser of the next event can also build anticipation for it and increase attendance as well.
So why video?
If you are serious about improving your event marketing strategy and have not taken advantage of video, then you may be losing out on a lot of potential business. There are so many ways to use video to enhance your event.
Video marketing can help with promotion of course, but also to record live talks, introduce speakers, enhance speaker presentations, welcome guests, inform and entertain attendees, recap past events, and tease future ones. Video can make or break your next event, so it's time to start using it to your maximum benefit. Contact us to learn more.