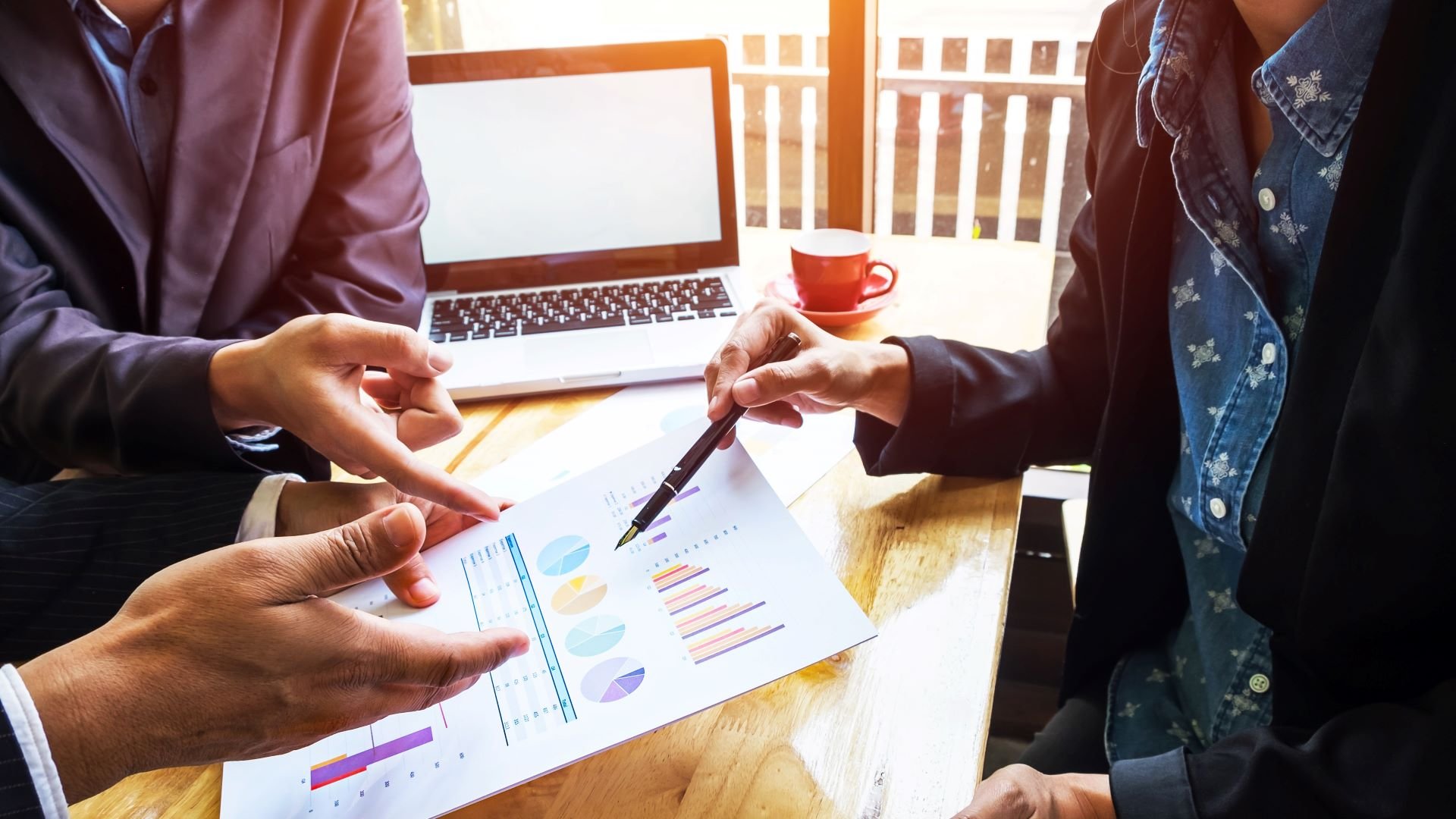 Let's talk numbers. It's suggested that your business should spend about 8% of revenue on marketing. That means your company is spending thousands of dollars on branding and promotion to stay relevant and ahead of the competition.
Where exactly should you apply those dollars and how do you measure the return on your investment? That is the million dollar question. The short answer is: video.
You want to use the best marketing tool in the biz to get the most bang for your buck. Don't you?
I am here to set the record straight about your investment in video marketing. Let's look at:
How video can maximize your ROI
How to track your video's performance
Ways to improve your video marketing results
Video is the best bang for your buck
As I noted earlier, you're already expected to spend a fair amount of capital on efforts to generate leads and close more sales. So it would make the most sense to spend it on what works.
It's no news that digital is the most powerful platform out there. From news media, to our social interactions, to our more than 3.5 billion searches a day—the Internet completely consumes us. That undeniable fact leads businesses to strategically improve their SEO to tap into all of that market potential.
Why does video perform the best? For starters, video marketing content improves your visibility. Your business is 53 times more likely to be on the 1st Google search page when you use video. That's more power to attract potential buyers and can get you about 30% more business.
Secondly, video makes your brand more shareable on social media, since 92% of people will share a video with a friend when consuming content on their phones. And we all know the power of a friend's recommendation, it's the driving force for new business.
Speaking of shareable content. Help a buddy boost their ROI by sharing this blog.
Lastly, video makes improves how buyers engage with your business. Including a video on your landing page can decrease bounce rates and increase conversion rates by 80%. So not only are your customers happy, so are you.
All the research points to how video can elevate the customer journey. Invest in a method that works and start delivering more video.
How to track your video's profitability
Providing all the stats in the world about the effectiveness of video marketing still doesn't explain how to measure this in monetarily. In order to milk the most dollars from your video, you need to know how your video with help you convert.
Sadly, marketers of recent years haven't figured it out. In 2013, it was found that 70% of marketers couldn't measure their efforts based on sales, leads and conversions. Those stats change today.
Tracking your video's ROI is completed using a little formula. You take your investment gain, subtract it from your investment cost, then divide your sum by the investment cost. Multiply your total by 100% and you have your video's return on investment.
Your investment gain is considered when creating your video. What is the purpose of your video? To gain subscribers or leads, or to drive more sales? Sometimes it's all of these. No matter your goals, you determine your investment cost using the numbers you gained from your video.
The investment cost is, of course, the resources you allocated to create your video. Your marketing budget will fund the strategy behind your video content, but the production also takes time. Factor in the time and dollars it took to create your video, and you have your investment cost.
Finally, since data is usually expressed in percentages, you lastly multiply your total by 100%.
Finding your ROI is made even simpler with the use of an ROI calculator. But enough boring you with arithmetic. Call one of our experts to design, launch and track your next marketing campaign.
Video with purpose drives results
Video should be a part of your marketing budget. Period.
Now that you know video boosts your ROI in the best way and know how to quantify your video marketing, it's time to put this knowledge into play.
Maximize the effectiveness of your video without experiencing the dreaded trial and error process. We have tried tens of thousands of times, use our expertise to deliver the results you want without the headaches you don't need. Connect with our team to attain tangible, data-driven growth in your business.
When choosing a marketing strategy you have two options:
Option A - Increase impact by creating purposeful video.
Option B - Reduce or eliminate investments into quality video content.
But let's be honest. Option B really isn't an option. You don't want to disparage your brand's image or even worse, become obsolete because you don't want to invest in video. When you choose Option A and invest in the content of your video marketing, your brand awareness, likability and value can only go up.
You are already going to save time by incorporating video into your business. For example, using an explainer video can cut internal costs by answering your prospects questions at all times of the day. And again, this leads to happier customers and better business operations.
The beauty of video is it allows you to truly measure how your audience engages with your content, allowing you to cater specifically to them. Unlike a PDF file or still image where you don't know if your message is even being read, heard or listened to. Why waste this opportunity?
Connect with a team of people whose business mission is to grow yours. Less time spent storyboarding, filming and editing video means more time for you to run your company. That is what we are here to do.
Click play. See results.