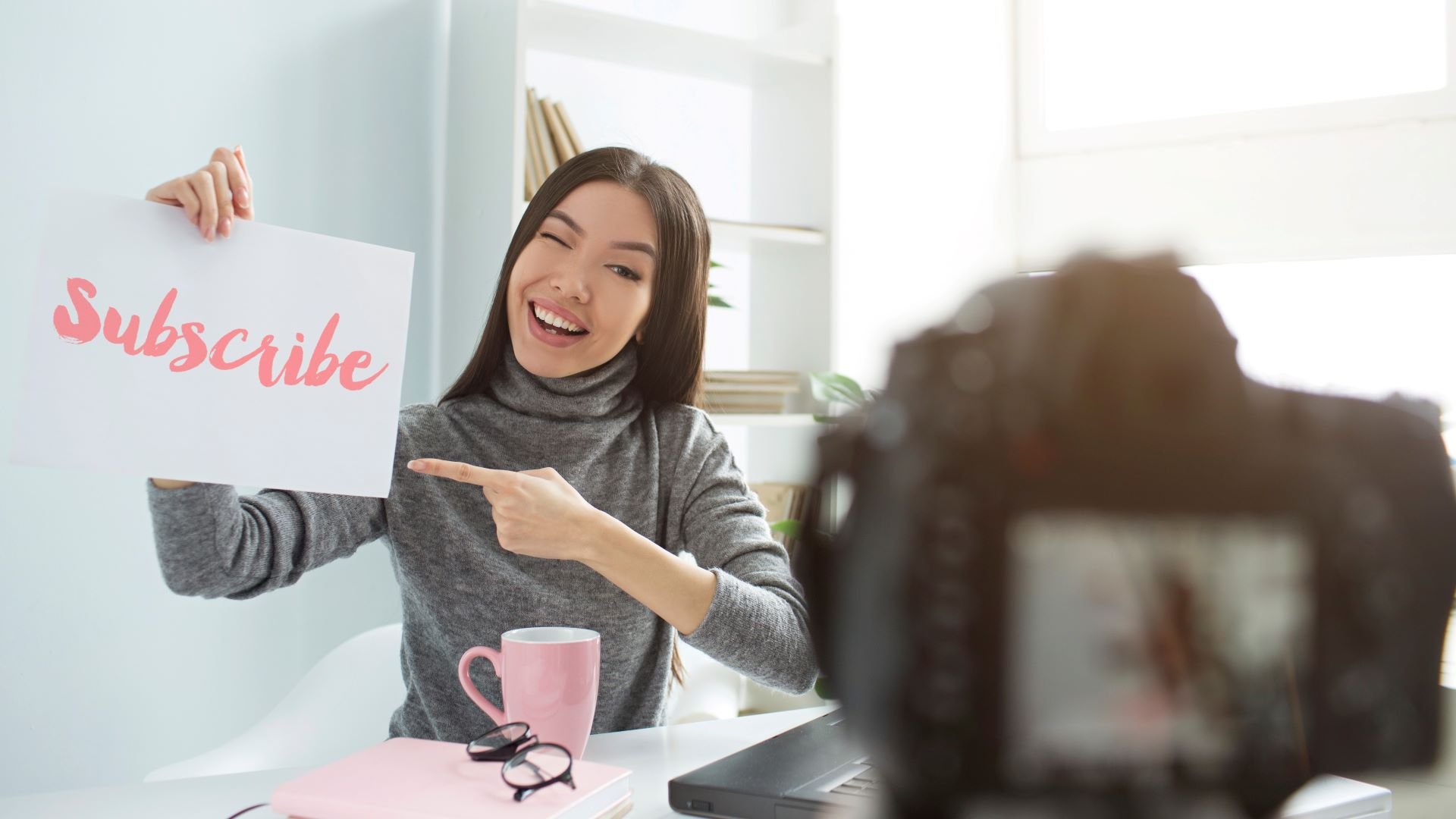 With over 2 billion monthly users, YouTube is considered the holy grail for online video. It's the most popular free video sharing platform in the world, and ranks the second most popular social media network behind Facebook. It's safe to say it's a force not to be reckoned with.
The beauty of YouTube is that it's simple and anyone can use it. It's design makes it super easy for content creators to share videos to a large audience within short periods of time. From vlogs, beauty tutorials, sport highlights, products reviews, and so much more—YouTube literally has it all.
There's also so much more to YouTube than just watching videos that most people don't know about. With our lives being turned upside down with coronavirus, marketing has been rapidly moving towards digital, making YouTube, yet again, one of its key video players.
It is undeniably one of the best platforms for businesses to share news with their visitors, increase brand awareness, and communicate and engage with their market through feedback. There's a bit more to it than that, but here's a few things you should know to get you started if you want to grow your business with video through YouTube.
Did we mention YouTube is free, even for businesses?
In a few simple steps, you can create your free YouTube channel to instantly start building deeper, meaningful connections with your customers. All accounts have unlimited storage so you can upload as many videos as you want, whenever you want. Other popular video platforms such as Vimeo cost money and capacity is limited.
You can add interactive call-to-actions on your video
The main goal of YouTube is to get users to your website, but now you want to go a step further and use your videos to boost conversions.
A CTA or call-to-action prompts your visitors to actually do something and is an extremely valuable way to drive viewers to your site and social media pages. This can include a customized link to a landing page, leaving feedback or asking them to subscribe to your channel. Either way, always remember to keep it creative and engaging!
Keep the content coming
Getting started with YouTube is easy. The tricky part is actually keeping up with it. The most popular and profitable channels are the ones that have high volumes of consistently updated video content. So if you want to use YouTube as part of your marketing strategy then you're going to need videos.This will add relevancy to your brand.
There are endless ways and opportunities for your company to get started creating video content. You can start by repurpose existing content or infographics and create explainer videos, tutorials, webinars, or even product demonstrations. You could even interview your staff and customers to create company culture or testimonial videos. The options are limitless!
Play with different titles and descriptions
People search YouTube the same way they search Google. They use different keywords and phrases that best describe the video or product they're looking for. Putting some extra TLC into your titles and descriptions can go a long way to build your audience. Keep them short and informative, but engaging at the same time.
We recommend using YouTube's suggestions since they're based on trending topics. It'll help you tap into what people are currently searching for. Take advantage of the option to create your own tag variations as well. And if you're looking for keyword or content inspiration try searching Google Trends. It's easy to use with fast results!
YouTube Studio is the home for video content creators
YouTube Studio is a one stop shop. It's where you can manage your channel, see the numbers for videos views, and respond to comments or feedback you've received.
The coolest feature of YouTube Studio is your Video Manager. It allows you to edit, add captions, annotations, and perform other in-depth functions. It's your go-to for insights into how you can grow your business. It will also keep you up to date on what's new and interesting on Youtube and related content channels.
What have we learned?
YouTube is more than just just a general means of sharing video content. It's the juggernaut for online advertising and has been for quite some time now. That's why more and more companies are turning to the video powerhouse to expand their marketing efforts.
Is your business leveraging the power of YouTube? Let us know!