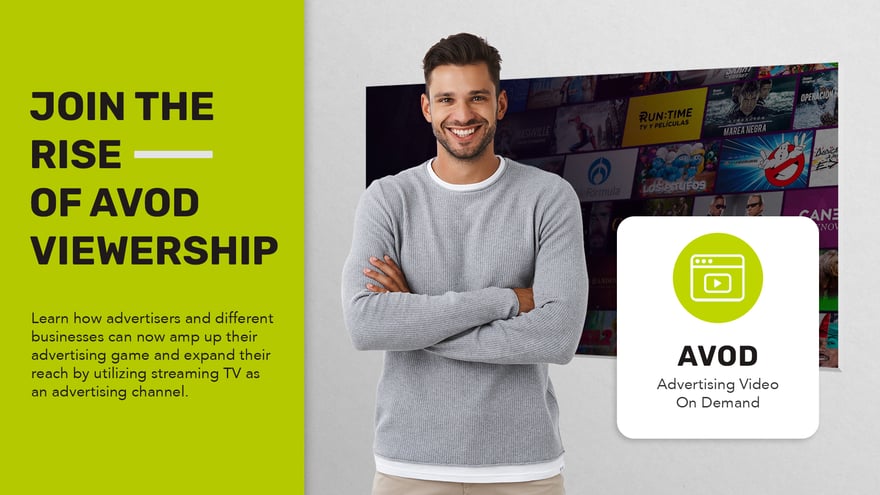 Netflix recently launched its new ad-supported streaming plan in the US in early November, 2022. With around 225 million subscribers worldwide, the California-based company will significantly give rise to advertising video-on-demand (AVOD) viewership. Disney+ is also gearing up to launch its cheaper ad-supported tier come December 8, with hopes of reaching 230 million to 260 million subscribers by 2024, as per The Verge.
In recent years, subscription video-on-demand (SVOD) streaming sites such as Paramount+, Peacock, and the famously ad-averse HBO started offering viewers a cheaper alternative by adding AVOD to their streaming options. The change saw many customers moving away from subscription plans to paying less, or virtually nothing at all, to instead watch ads during their favorite shows. With that said, free streaming platforms are expected to have over 140 million monthly viewers in the US by the end of this year, as per Insider Intelligence. At the end of 2022, AVOD viewership will make up more than 54.3% of all digital video viewers in the US.

These are exciting times for advertisers and businesses to now amp up their advertising game and expand their reach by utilizing streaming TV as an advertising channel. After all, customers who opt for ad-supported streaming are those who actually want to see your ads. There is no better place to start than by letting our video creators at Trifactor help you to produce quality video ads that will grip streaming audiences and seamlessly land conversions.

This blog will discuss what brands like yours need to know about incorporating streaming TV ads into a campaign strategy. Then leave it to us to build standout video-on-demand ads to engage viewers on these streaming platforms.
Let's Get These Acronyms Aside
First off, let's understand the term, Over-The-Top (OTT) video content. This is popularly known as 'streaming TV' and represents any content that is delivered directly to viewers via a streaming video service over the Internet, bypassing the traditional cable box and typically viewed on a TV. In this case, TVs that can stream content over the Internet are known as Connected TV (CTV).

Now, VOD - Video On Demand, is a service that offers immediate viewing of video content, such as movies and television shows, directly to customers. Viewers can choose what and when to watch videos online on any compatible media device, i.e., smart TV, tablet, smartphone, computer, and so on.

Advertising Video On Demand (AVOD) and Subscription Video On Demand (SVOD) are different strategies for monetizing VOD viewership. Advertising Video On Demand (AVOD) is where customers will have to watch ads in order to view the content they want to watch for free. While Subscription Video On Demand (SVOD) is where customers enter into a subscription agreement and pay a flat, recurring fee that gives them access to watch unlimited ad-free content.


OTT TV /Streaming TV As An Advertising Channel
Streaming platforms such as Peacock, Roku, Tubi, and Freevee, which use the AVOD system, will serve viewers with on-demand video ads from advertisers and sponsors that pay to promote these ads on their platforms. These streaming platforms will negotiate the ad prices and collect the revenue directly from the advertisers and sponsors.

These OTT ads (streaming TV ads) offer advertisers the opportunity to reach new audiences at scale as more viewers lean into streaming video content instead of traditional cable and broadcast TV. The term cord-cutting describes households that are now canceling their subscription to cable or satellite TV to instead stream video through OTT. The total number of cord-cutter households is estimated to grow to 46.6 million by 2024, that's more than a third of all U.S. households.

As more people tap into the accessibility of watching more streaming content in more places than ever before, this presents a huge opportunity for brands to incorporate streaming TV advertising into their campaign strategies. This way, they can reach the most relevant viewers at the right times during the customer acquisition journey while leveraging shopping signals and call to action (CTAs).
How To Advertise With OTT TV
To get the best results from an OTT TV or streaming TV advertising campaign, advertisers will need to identify the audiences they want to connect with and understand which ad products, whether audio or display, will complement and enhance their streaming TV ad.

Leveraging audience insights and audience segments is also necessary for campaign reach. Amazon Ads, for example, enables brands to engage audiences based on billions of first-party insights, which has proven to help achieve a 44% increase in consideration compared to the sole use of demographic attributes.

Successful streaming TV ad campaigns should also maintain their brand message and tone, and must align themselves with relevant content; this could be related to curated news, live sports, movies, or hit TV shows. Tubi Insights can tell brands which audiences are likely to shop for certain products, for instance, viewers who frequently stream soap operas, kids & family, thriller, and animation series are more likely to buy from brands offering beauty, fashion/clothes, shoes, and coffee.

This is why on-demand video ads must have a clear call-to-action (CTA) to either visit a website or call a phone number to maximize possible conversions.
Viewer Preference For AVOD
As streaming TV viewership continues to grow, the data shows that more people actually prefer to watch ads than pay more for a subscription service. This is terrific news for advertisers since now they won't be met with much resistance.

A study surveying over 2,900 U.S. adults who own LG smart TVs, found that 64% preferred the ad-supported AVOD streaming route over the ad-free SVOD. Of those respondents, 57% had a positive impression of CTV ads that served more relevant content compared to random cable TV ads.

From this data, we can accurately determine that CTV campaigns that deliver programmatic advertising, which enables more relevant ads, can better target specific users, most importantly, millennials and the growing percentage of cord-cutters.

Other studies have found that CTV made up 46% of 2021 video impressions, surpassing those of mobile and desktop devices, per Innovid. CTV ad spend also rose to $15.2 billion in 2021, i.e., a 57% yearly increase, per IAB.

Additionally, streaming TV offers near-perfect ad completion viewing with an average completion rate of 98%, as CTV audiences will watch the ads all the way through to the end. CTV advertisers can also measure the performance and results of Connected TV campaigns with both digital and traditional metrics. Now more than ever, advertisers can rest assured they are getting the best value out of their marketing dollars via OTT TV/Streaming TV advertising.
Engage Audience With Quality Video Ads
Reaching the growing audience of AVOD viewers is one half of the battle in securing your return on investment and profit in an OTT TV ad campaign. Once you've crossed the hurdle of getting your ad in front of the right audience, the next tasks are to engage and convert.

That's where Trifactor falls into your brand's media mix. We're excited to give our customers' brands a voice and presence in the newly charted ad-supported TV streaming landscape. Nothing is more thrilling to us than creating wowing video content to engage AVOD audiences who prefer watching ads over subscribing to streaming services.
If you'd like to discuss how we transform ordinary moments into engaging, impactful, and relevant on-demand video ads that translate into conversions for your brand, call us today!