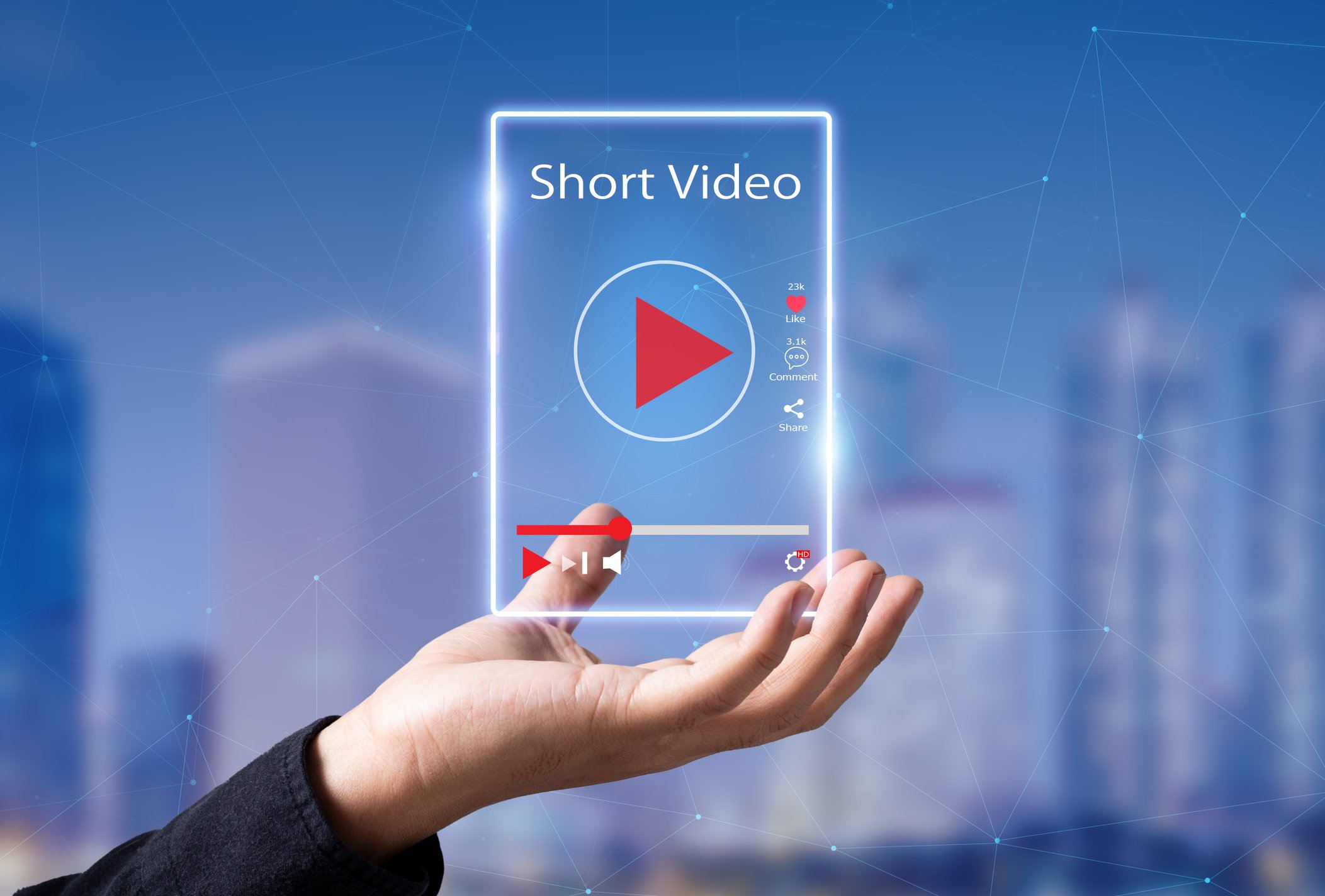 Looking for more ways to add short-form videos to your business? You are not alone. Short-form videos are increasing in popularity and have revolutionized the franchise industry. From enhancing brand recognition and engagement, driving sales and fostering community, and utilizing platform-specific strategies, short-form video has become a game-changer for franchises in the digital realm. Platforms such as Instagram, Facebook, Youtube, and even LinkedIn can help drive awareness and engagement and serve as powerful tools to grow your user base and better target your audience.
As a franchisor, prospects must know who you are and what you stand for. But how are you differentiating yourself from other competing franchisors? Start using short-form videos to your advantage. 83% of social media marketers believe it is the best way to share content and advertise online. Today, there are many ways you can promote yourself and better reach your audience. A towering 91% of businesses are using video to market and advertise their product or service and have since reported positive results. Short-form videos need to be a part of your marketing tools. Lacking inspiration? Join us as we continue to show how you can increase brand awareness, revenue generation, and take your franchise video marketing to the next level.
Using Short-Form Videos to Boost Brand Awareness
Why short-form videos you may ask? Short-form video ads strengthen your connection and engagement with consumers. They help you tell an encaptivating story. The main goal of short-form videos is to share information with viewers more quickly and efficiently. When a short-form video is executed properly, the opportunities are endless. Still in doubt? Keep reading. A few types of short-form videos include:
Behind The Scenes (BTS)
First in line: Behind-the-scenes videos. These videos are designed to promote your brand in a creative way. They are also meant to capture the everyday life of your business. Behind-the-scenes videos serve as effective marketing tools. They place new clients at ease and build trust. BTS videos are increasing in popularity since they drive traffic to your social media pages and website. Telling your brand's story is important. Let me say it again for the people in the back. Telling your brand's story is important!
Check out this behind-the-scenes video preview to get a more in-depth feel for them. Publishing them on LinkedIn will get you seen by peers and their connections to give you more visibility.
Customer Testimonials
Have you ever wanted to learn more about a company and its services? Customer testimonial videos are powerful ways to hear directly from the horse's mouth - exactly how other buyers prefer. As stated by StoryPrompt, 72% of consumers believe that testimonials and positive reviews made them feel more comfortable before purchasing their product or service. Customer testimonials are persuasive and provide authentic feedback. They strive to engage in word-of-mouth advertising. Not only does this allow your customers to relate to others' experiences but improve your reputation and earn new clients.
Product Demonstration or Customer Experience Videos
Next up: product demo or customer experience videos. Product demonstration videos allow you to show off what your product looks like, its functionality, and how it can benefit its users. Many things go into the process of creating a product demonstration video. This includes determining its goal, structure, script, and developing a creative marketing plan. If you are interested in producing an infomercial for one of your products, do not hesitate to get the ball rolling. At Trifactor, we can also help you demonstrate how your customers experience your product or service, highlighting the importance of your franchise concept.
Product teasers
Who doesn't love a good tease? Product teaser videos intend to intrigue your viewers. They leave consumers on the edge of their seats with excitement. The key is to not give too much away. Only enough to entice them. Sneaky, right? This leaves your audience speechless, desperately wanting more. Some of the best teaser videos show very little about the product itself to introduce it before an upcoming release. This creates buzz and anxious customers dying to get their hands on your product.
How Short-Form Videos Increase Viewership for Franchise Development Websites

Below are several ways these types of videos increase the number of people who view your content:

Easy to Digest: The global attention span is getting shorter. Many scientists believe that consumers have shorter attention spans than goldfish!
Shareable: Social media platforms such as Instagram, Facebook, Youtube, and LinkedIn make it easy for business owners to share short-form ads. More shares will allow your short-form videos to reach a wider audience.
Quick: Short-form videos are usually under one-minute long. They are also concise, straight to the point, and end with a call to action (CTA). This is especially appealing to mobile users because they can watch your videos on the go. You can also link them straight to your franchise development page to capture more eyeballs.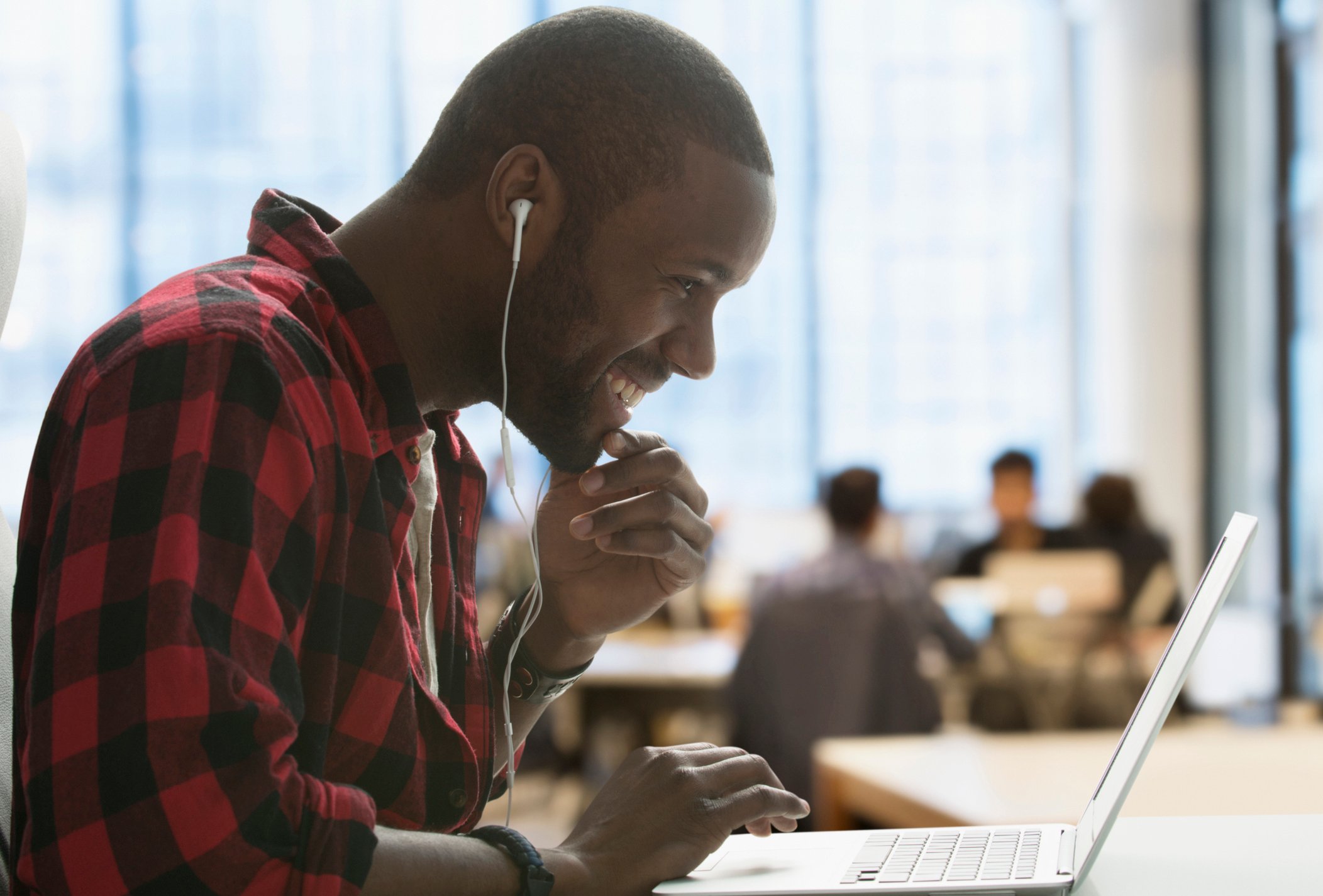 Short Form Video Ads: Increase ROI
For franchise video marketing, short-form videos not only strengthen your engagement with video strategies but increase your return on investment. A 2022 HubSpot Survey conducted on all marketers found that 51% that use short-form video want to increase their initial investments. As for ROI, they found that short-form videos generate the highest of any other social media advertising strategy because they are lower in overall cost.
Not a day goes by that I am not targeted by an Instagram advertisement for Dunkin' Donuts. They elicit physical and emotional responses in my body that make me feel happy, hungry, and even thirsty. I can't resist! I know their advertisements are successful because I can not get them out of my head. For an avid Instagram user and coffee fan like me, it's nothing short of a memorable experience.
Short-form videos are not only easy and quick to produce, but if done correctly, low budget. Our video creation and digital marketing teams at Trifactor have the credentials to create a short-form video-making process that increases your leads, conversions, and most importantly, sales. Now, let's discuss platform-specific video marketing strategies to more effectively target your customers with short-form videos.
Platform-Specific Strategies For Your Short-Form Videos
Instagram
With Instagram's ever-changing features, one that has remained constant and consistent is Instagram Reels. Instagram Reels allow viewers to digest loads of content and entertainment in just sixty 60 or less. According to Meta Platforms' third quarter results for 2022, 140 billion short-form videos are being consumed on Instagram and Facebook every day.
Instagram also allows businesses to evaluate and improve their current short-form video strategies through automatic account insights, ad tools, and branded content. Why not use Instagram Reels to leverage your short-form videos over your competitors when 93% of digital marketers report that it plays a significant role in their video marketing strategy?
Facebook
Like Instagram Reels, Facebook Reels have taken the franchise video marketing world by storm. Facebook Reels also have a maximum run period of 60 seconds. Because Facebook has a different demographic than Instagram, you must be aware of your audience. This ensures they can resonate with your content. Most Facebook users range from 25 to 34 years old. And of this population, 70% engage with reels every day. To reach your target audience, Facebook allows you to pre-determine who you want to view your short-form videos. If you need help in figuring out a target audience for your business, send us a message and we will do the necessary analyses and customer segmentation for you.
With the help of Facebook advertising, your short-form videos will create an unstoppable campaign that drives engagement, increases sales, and builds fan communities.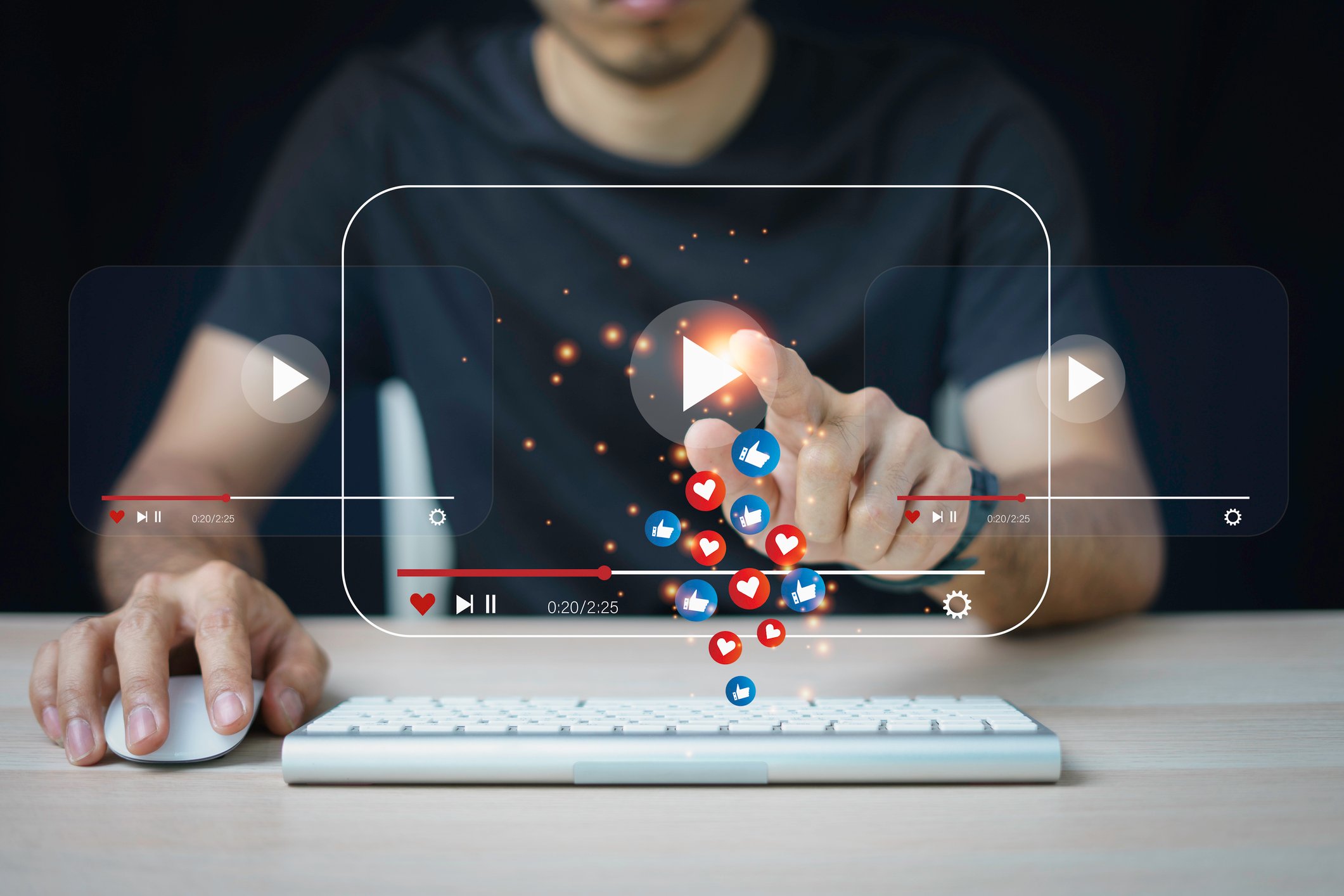 YouTube
After Google, YouTube is the most visited social media platform. According to YouTube, there are more than one billion hours of video watched daily. Like Instagram and Facebook Reels, YouTube Shorts also have a maximum length of 60 seconds. They offer many different ad formats for your short-form videos to better catch your audience's attention. According to Wyzowl Research, 83% of marketers find it to be an efficient strategy.
If you know how to advertise short-form videos, you can kick-start a successful YouTube marketing campaign. A successful campaign will increase your sales and recognizability.
LinkedIn
Short-form videos on LinkedIn provide your business with a great way to promote your message to a professional audience. LinkedIn provides its business owners with several video campaign options that focus on brand awareness, consideration, and conversion. LinkedIn videos receive 3 times the amount of attention and engagement than those with just text. A concise and well-made short-form video will increase traffic, engagement, leads, and open the door to new business opportunities.
A short-form video is a marketing tool that uses storytelling to increase demand. A successful short-form video on LinkedIn includes showing off your brand, humor, and calling attention to current issues and events, all while exhibiting professionalism.
We Can Help You Create Short-Form Video that Supports Your Franchise Needs
Short-form video is an effective way to increase brand recognition, revenue generation, and target your audience more effectively with platform-specific strategies. However, creating a successful short-form video that will lead to conversions, leads, and sales can be an intimidating task. Let us help.
The video creation and digital marketing teams at Trifactor can assist YOU in creating your dream franchise video marketing campaign. So, are you ready?